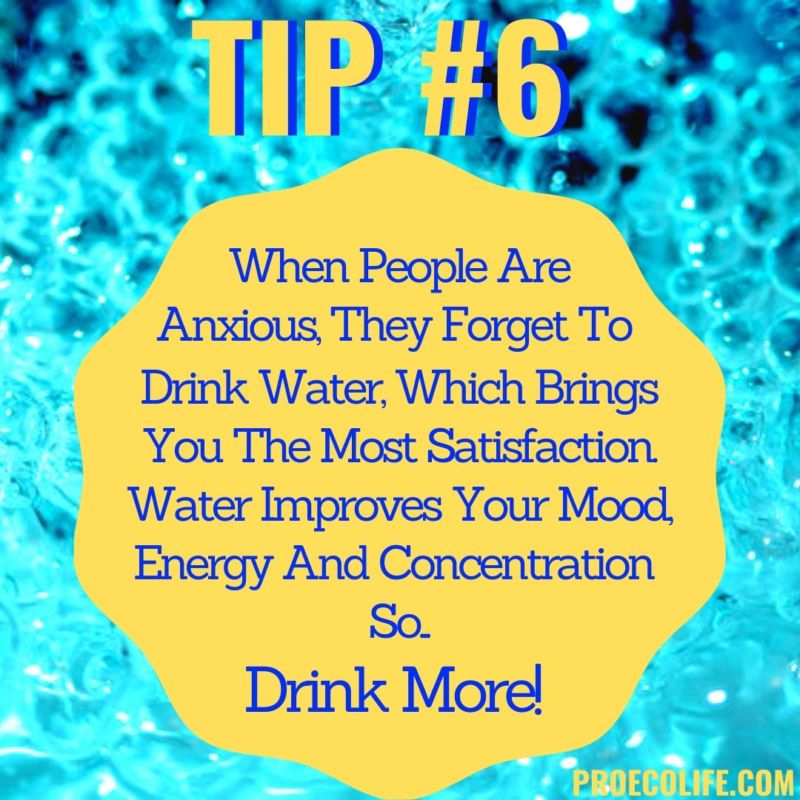 WHen People are anxious, they forget to Drink water, which brings you the most satisfaction.  Water improves your mood, energy and concentration so… drink more!
It's a very confusing time in history right now.  With this self-quarantine to slow the spread of a worldwide pandemic, there is so much conflicting information bouncing around.  Between fear-generated news broadcasts, business shutdowns and stores shifting hours and policies to make a safe atmosphere for shoppers, there is a lot of worry and stress placed on everyone's shoulders.  Being inside for nearly a month or more can also play on the nerves.  While you build a new routine and adjust as best as possible, you are likely missing out on the single greatest thing you SHOULD be doing while in isolation.
Drinking Water!
Keeping your body properly nourished is key.  By consuming enough clean water, you can keep your body running at optimal levels, stay healthier, concentrate better, have ample energy to get through your day and even lift your spirits.  Anxiety and fear cause us to worry over things beyond our control and lose sight of the most important aspect: self-care.  Take a deep breath, turn off the news. grab a glass of refreshing water and take a moment for yourself.
To help remind you and the family to stay regularly hydrated, set an alarm for a water break every hour.  You can even download an app that will monitor your intake and remind you when to drink up.  You want to exercise your body every day so make sure to move around.  It can be traditional exercising or simply having a dance party in your living room.  Just remember to take a small water break after every 8 songs!
Be safe, stay strong and focus on what you CAN control – properly nourishing your mind, body and spirit.
Not sure if we can supply your unique space?  Have questions about how our filtration system does what it does?  Contact
ProEcoLife

today at

312.889.8888

to speak to our amazing staff!