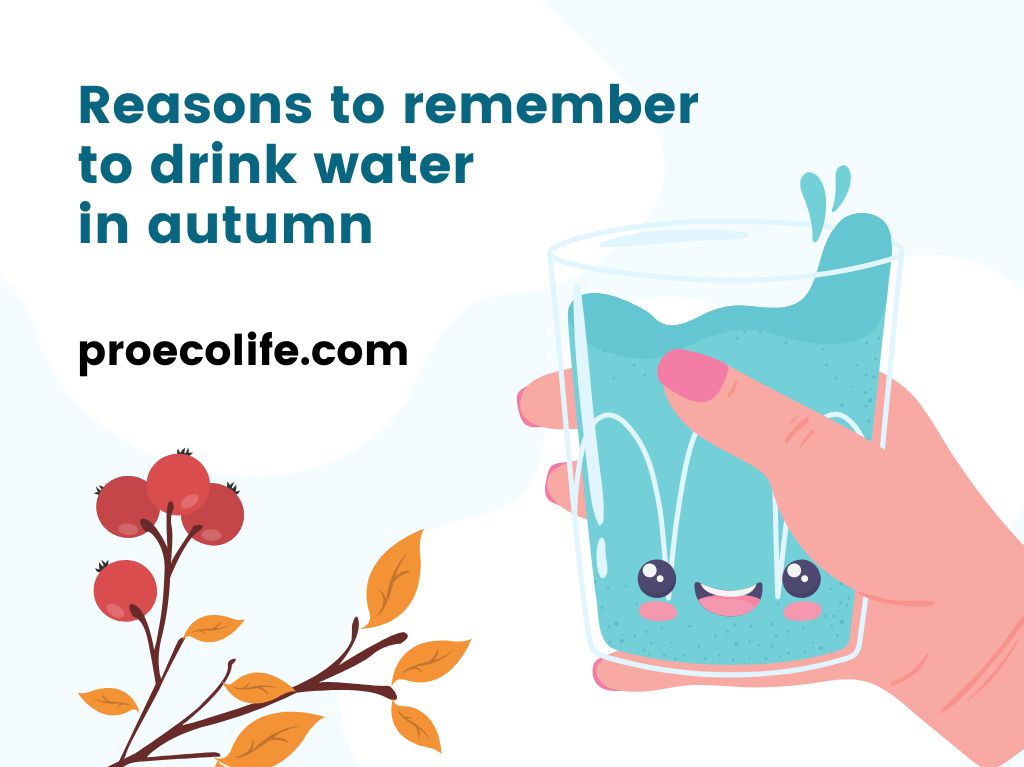 Fall is the perfect time to relax and drink water. Water is essential for human life and also has many health benefits. Discover why you should remember to drink water in autumn.
Reasons to drink more water in autumn
Fall is a busy time for most people. They are usually busy with work or school and do not have time to exercise or eat properly. Water is an easy way to supplement your diet when you're busy – just drink it while eating or after work. Drinking water throughout the working day keeps you hydrated without disrupting your schedule too much. It's an easy way to stay healthy in the fall when you're busy. Everyone should drink more water in the fall as it is a healthy drink that keeps skin hydrated and promotes healthy skin and hair growth. Water helps with physical recovery, so drink it whenever you feel tired or weak!
Choose what is certain. The PEL75 filtration system effectively cleans water by eliminating rust and sediment, odors and chlorine, lead, bacteria and volatile organic compounds (VOCs) including pesticides and herbicides. Find out more about our offer.
⠀
Choosing the

ProEcoLifePEL75

filtration system,
you care about the environment. Find out more here.
⠀
⠀
NOT SURE IF WE CAN SUPPLY YOUR UNIQUE SPACE?  HAVE QUESTIONS ABOUT HOW OUR FILTRATION SYSTEM DOES WHAT IT DOES? CONTACT PROECOLIFE TODAY AT 312.889.8888 TO SPEAK TO OUR AMAZING TEAM.