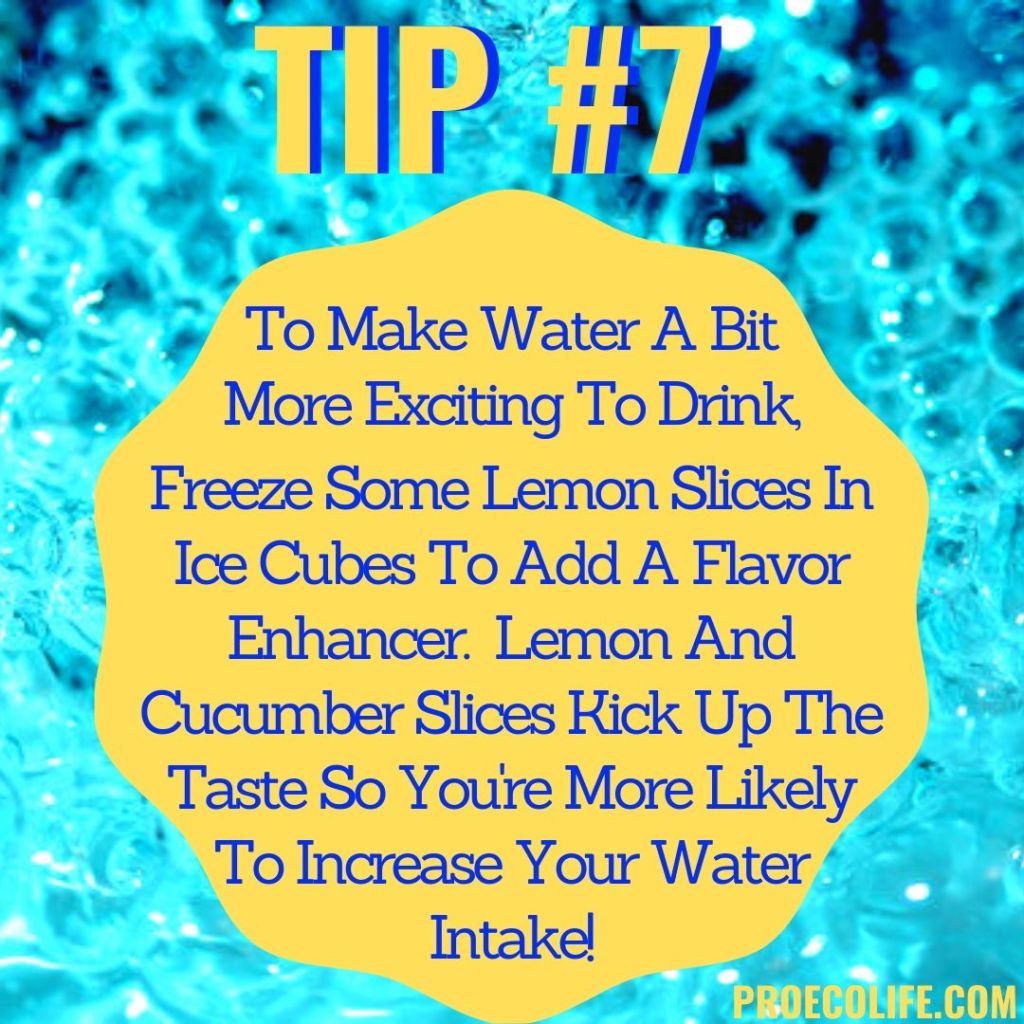 To Make Water A Bit More exciting To Drink, Freeze Some Lemon Slices In ICe Cubes To Add A Flavor Enhancer.  Lemon And Cucumber Slices Kick Up The Taste So You're More Likely To Increase Your Water Intake!
While Chicago residents are in quarantine, adapting to a new daily life can be overwhelming.  Since most of our activities are restricted, normal behavior can be thrown off or forgotten – including keeping ourselves properly nourished.
One way to boost your immune system and keep your body running in peak shape is by keeping up on water intake.  To many, water may be bland when compared to soda but there are ways to enhance the taste and make it more appealing.  You can slice up a lemon or cucumber and add some to a glass of water for a more refreshing and unique flavor.  You can even add ginger, parsley, mint or lemongrass to try different tastes – crushing them releases more of the flavor.  They also add a bit of visual appeal to your usual glass.
To save time, pre-slice a lemon and freeze the slices in ice cubes.  As the cube melts, more flavor will be released.  If you're missing the bubbly sensation provided by sugary drinks, why not give sparkling water or club soda a whirl?
Having a nice, cold glass of pure water out of your Chicago filter system, the Pel75, is the first step in adapting healthier habits and boosting your well-being.
Be safe, stay strong and focus on what you CAN control – properly nourishing your mind, body and spirit.  Do yourself a favor and water down that pop!
Not sure if we can supply your unique space?  Have questions about how our filtration system does what it does?  Contact
ProEcoLife

today at

312.889.8888

to speak to our amazing staff!