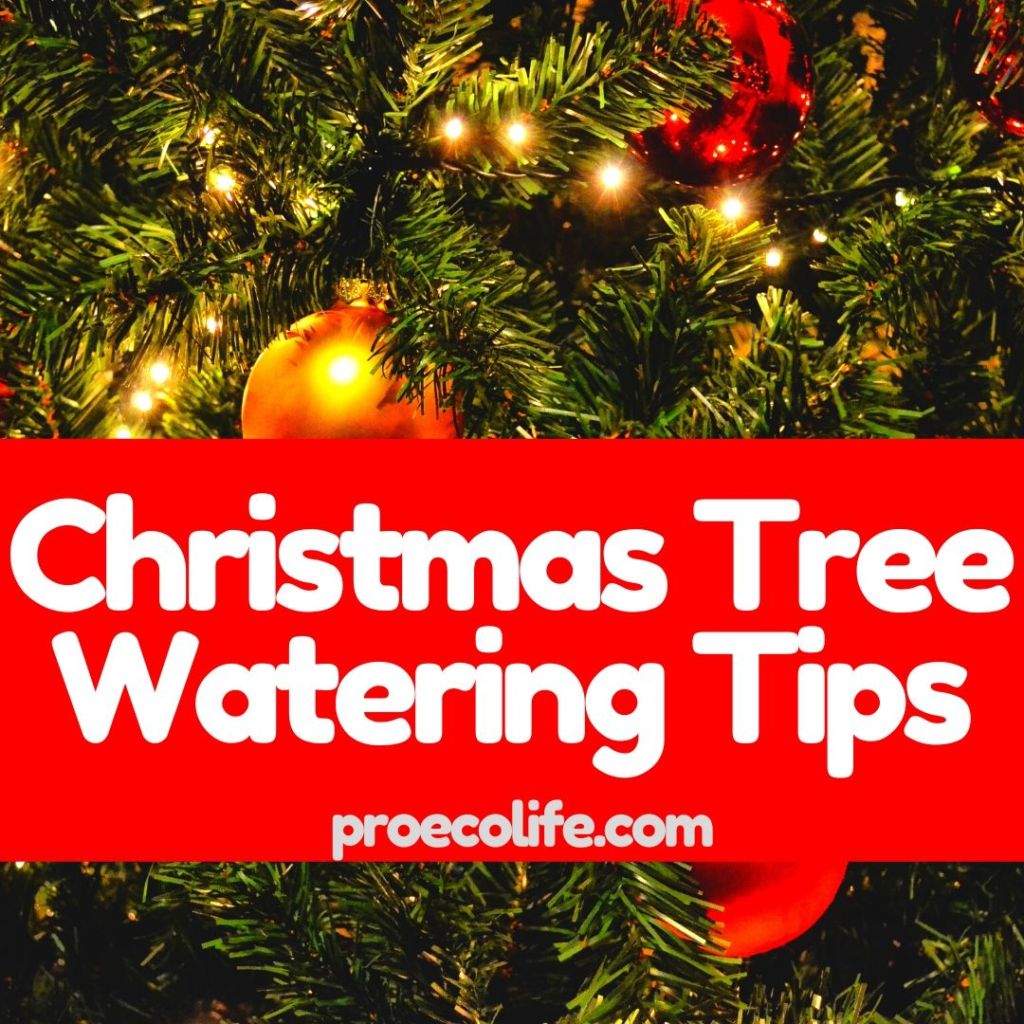 Pure water doesn't only benefit us but all living things on this planet.  Animals and plants thrive off of water and observe similar benefits that we do by absorbing clean water into their systems.  Your family's Christmas tree is no different.
Many find that nothing is more festive than bringing home a real evergreen tree.  The smell, the feel, the look of a traditional holiday often make us forget that this tree still needs proper care.  Here are a few tips to ensure your tree stays hydrated and strong through the holidays…
Cut It Again:
Based on location, it's often easier to acquire a real tree from a tree lot.  Here, trees are pre-cut and ready to sell to excited families.  Before you bring that tree inside of your home and get it set up, re-cut the trunk at least an inch from the bottom.  You should do this even if you have gone out and cut the tree down yourself.  Cutting it again actually re-opens the tree stem so it can drink water.
Water On The Spot:
Once you make the other cut and get your tree set up in a stand, water it immediately.  Use warm water in your tree stand.  Be sure to buy a large enough capacity stand that can hold at least one gallon of fresh water.
No Heat:
Wherever you decide your tree will be displayed, make sure it isn't near any heat sources.  Fireplaces, wood stoves, televisions, computers, registers, etc., actually speed up evaporation and moisture loss for your tree.  Keeping a tree near any open source of flame or item that could malfunction and spark or give off terrifying levels of heat could cause a dry tree branch to catch on fire.  Play it safe and make sure your tree is away from all potential dangers.
Daily Check:
Be sure to inspect the water level of your tree daily.  Never let the water level drop below the cut on your trunk or the tree stem will reseal and not be able to consume water.  Christmas trees tend to take in a lot of water and can consume as much as two gallons of water when you first put them in the stand.  If you have trouble remembering to check consistently, make a chart and have someone check off each day they've observed the water level.  You can even make a game out of it with your family!
Pure Water:
Research has shown that trees need pure water just like we do.  Additives, contaminants and other substances added to water can actually cause a decrease in water retention which can increase needle loss.  To keep your tree healthy, strong and even possibly ready to replant after the holidays, use water that has been filtered either through distillation or reverse osmosis processes like the Pel75 sytem from ProEcoLife.  By giving your tree the purest water available, you are only strengthening its chance of survival.
With the holidays just around the corner, you may have already been caring for a Christmas tree.  It's never too late to improve the water given to your tree and you can even save these tips for next year.  By helping your tree stay healthy, you and your family can enjoy it in all of its bright green glory throughout the holiday season.
Not sure if we can supply your unique space?  Have questions about how our filtration system does what it does?  Contact
ProEcoLife

today at

312.889.8888

to speak to our amazing staff!