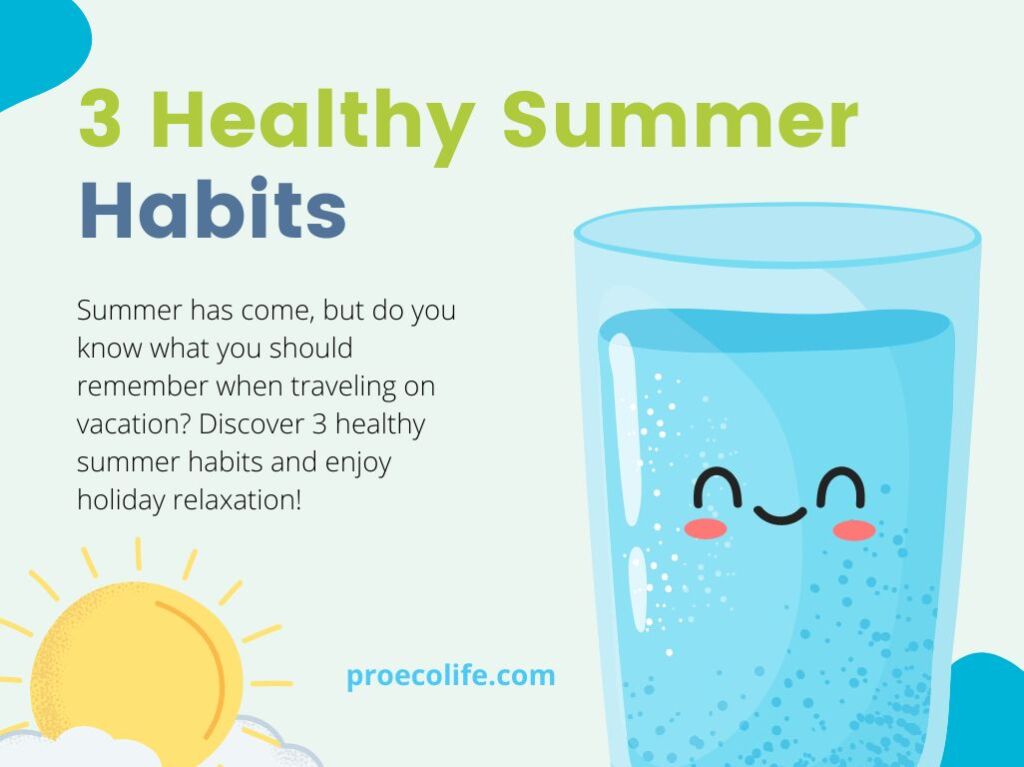 Summer has come, but do you know what you should remember when traveling on vacation? Discover 3 healthy summer habits and enjoy holiday relaxation!
3 healthy summer habits
These three activities are enough to take care of yourself and your health every day on hot days. Whether you are going on vacation or staying somewhere, there are a few things to keep in mind. Below are 3 healthy summer habits that will help you stay in a good mood and in great shape whole summer.
To avoid the risk of photoaging of your skin and sunburn, use an SPF cream every day before you leave home to work, to the beach or to meet friends. This habit really takes very little time and energy – be sure to introduce it into your daily routine!
Make sure your body is properly hydrated
Regular drinking of water supports proper functioning, improving mood, concentration and focus. On hot days, it is very important to keep the body properly hydrated. For this purpose, use high-quality filtered water using the proven PEL75 filtration system to eliminate water contamination.
Nothing works as stimulating and motivating as time spent outdoors and inspiration found in nature. Take a walk to a nearby park, a weekend trip to the mountains or the sea and enjoy the richness of the surrounding nature!
⠀
Choosing the

ProEcoLifePEL75

filtration system,
you care about the environment. Find out more here.
⠀
NOT SURE IF WE CAN SUPPLY YOUR UNIQUE SPACE?  HAVE QUESTIONS ABOUT HOW OUR FILTRATION SYSTEM DOES WHAT IT DOES? CONTACT PROECOLIFE TODAY AT 312.889.8888 TO SPEAK TO OUR AMAZING TEAM.