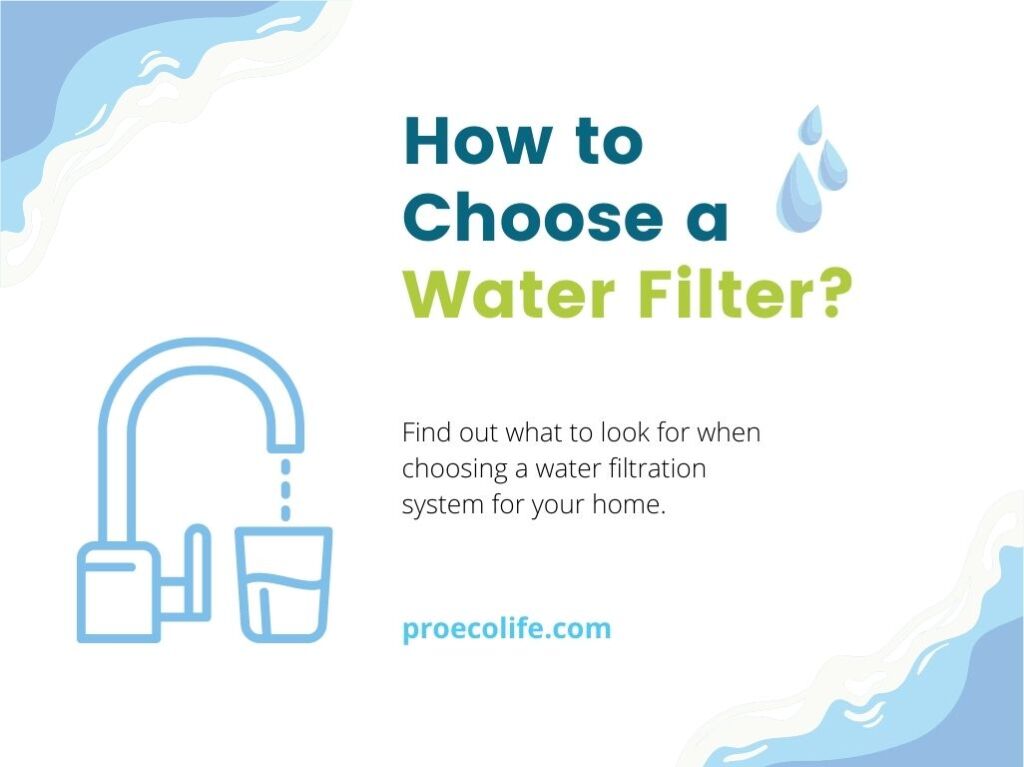 Find out what to look for when choosing a water filtration system for your home.
How to Choose a Water Filter?
There are many solutions from various manufacturers available on the market, among which we can find water filtration systems adapted to the needs and lifestyle of a person. The most important aspects to consider when purchasing a water filter are:
elimination of rust and deposits, odors and chlorine, lead, bacteria and volatile organic compounds (VOCs), including pesticides and herbicides;
high-quality water for drinking, cooking and preparing drinks such as coffee, tea or juices;
the ability to wash and rinse all fruits, vegetables, meats or fish with filtered water;
elimination of any caustic disinfectants in tap water.
The Proecolife water system combines all of the above solutions based on the principle of advanced technology and the use of precision filters for the removal of pollutants. Different stages of water filtration remove contaminants more effectively than most conventional filters. Other elements of the system energize and remineralise the water to ensure 100% pure, healthy and great tasting water.
⠀
Choosing the

ProEcoLifePEL75

filtration system,
you care about the environment. Find out more here.
⠀
NOT SURE IF WE CAN SUPPLY YOUR UNIQUE SPACE?  HAVE QUESTIONS ABOUT HOW OUR FILTRATION SYSTEM DOES WHAT IT DOES? CONTACT PROECOLIFE TODAY AT 312.889.8888 TO SPEAK TO OUR AMAZING TEAM.