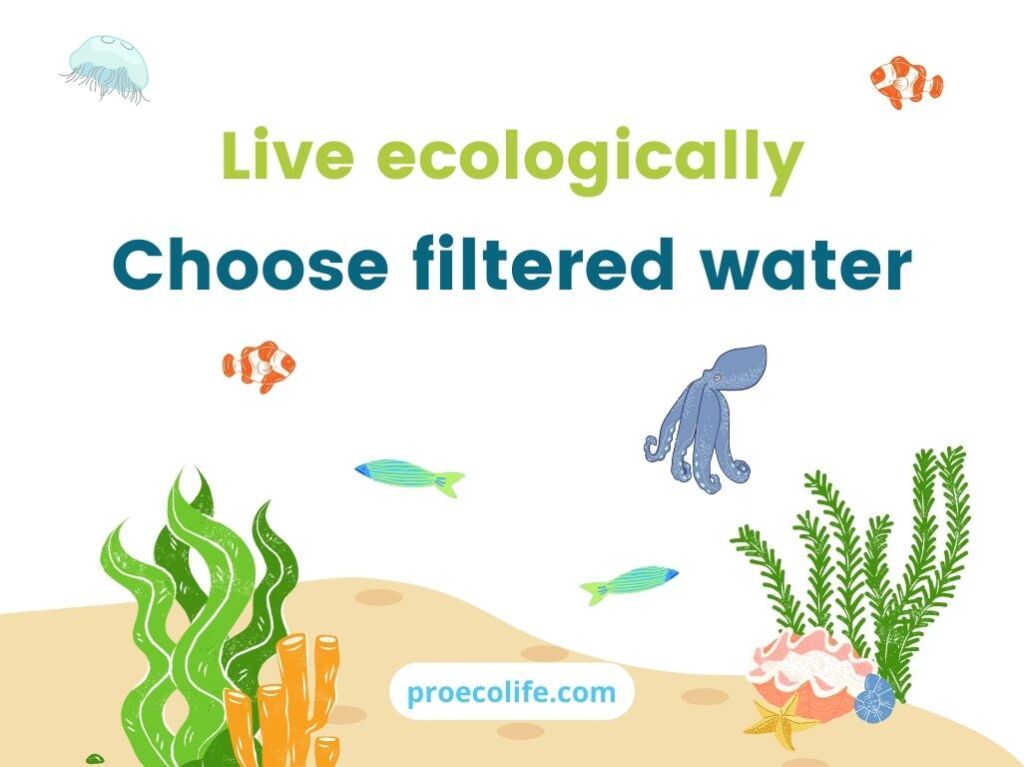 Every decision you make has a direct impact on the environment. Live ecologically and choose filtered water! Find out which filtration system is best for you.
Filtered water and its benefits
Every day, 20,000 plastic bottles are produced on Earth every second (source: focus.pl). Annually, 8 million tons of plastics end up in the oceans. Microplastic particles are found in the organisms of marine animals. Every decision you make has a direct impact on the environment. Do you know how you can contribute to environmental protection by changing your life habits?
⠀
Live ecologically! Choose filtered water
We have no influence on certain elements, such as the activities of bottled beverages companies. However, behind the success of selling their products, there is demand, i.e. customer demand. Every single decision that translates into the purchase of e.g. bottled water supports the production of plastic and thus – environmental pollution. Build self-awareness of the real importance of your daily choices. Filtered water is a solution that will help you live in harmony with nature.
⠀
The
ProEcoLife PEL75
water filtration system purifies water by eliminating rust and sediment, odors and chlorine, lead, bacteria and volatile organic compounds (VOCs) including pesticides and herbicides. Our water purification system in your home will provide you with great water for drinking, cooking and preparing drinks such as coffee, tea and juices.
Filtered tap water
is also suitable for rinsing fruits, vegetables, meats or fish to eliminate any corrosive water disinfectants in the tap water.
⠀
Choosing the

ProEcoLifePEL75

filtration system,
you care about the environment. Find out more here.
⠀
NOT SURE IF WE CAN SUPPLY YOUR UNIQUE SPACE?  HAVE QUESTIONS ABOUT HOW OUR FILTRATION SYSTEM DOES WHAT IT DOES? CONTACT PROECOLIFE TODAY AT 312.889.8888 TO SPEAK TO OUR AMAZING TEAM.