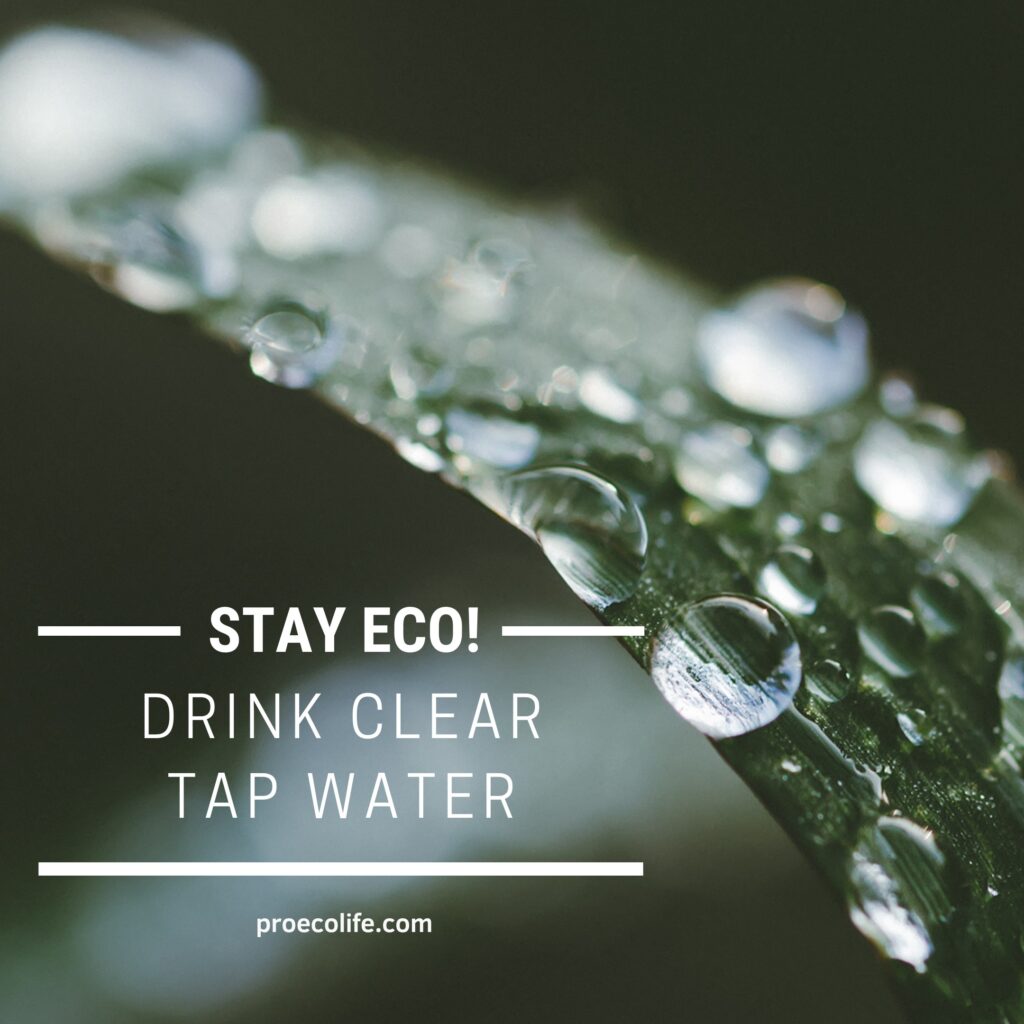 Find out how you can contribute to the good of Mother Earth by drinking clean tap water!
Stay eco! Drink clear tap water
It is well known that drinking water every day is one of the key habits of an ecological lifestyle. Keeping your body hydrated not only
improves your mood
, but also
increases your immunity
. Have you ever wondered how drinking tap water can benefit Mother Earth?
⠀
Contrary to appearances,
tap water contains many minerals valuable for human health
, such as
potassium, calcium and magnesium
. The average daily recommended amount of water consumption fluctuates
around two liters
. Depending on the lifestyle, the amount of needed water may increase with increased physical activity during the day. Do you know what drinking tap water has in common with ecology?
⠀
When you choose tap water,
you are not supporting the production of plastic
, the huge amounts of which are generated by the consumption of bottled water around the world. As you know, used plastic bottles pollute our environment. By drinking tap water, you also
save money
! Why spend extra money on water that is much cheaper than bottled?
⠀
Today's filtration systems allow to
eliminate harmful substances from the water
that flows from your home tap. To make sure that the water you drink is healthy, choose the
ProEcoLife PEL75
reverse osmosis filtration system, which will allow you to eliminate sediments, e.g. rust, chlorine, lead, bacteria, and volatile organic compounds (VOCs) including pesticides like linden and herbicides like atrazine.
⠀
Our water purifier in your home will provide you with great tasting water for drinking, cooking, and making beverages such as coffee, tea, and juices.
NOT SURE IF WE CAN SUPPLY YOUR UNIQUE SPACE?  HAVE QUESTIONS ABOUT HOW OUR FILTRATION SYSTEM DOES WHAT IT DOES?    CONTACT PROECOLIFE TODAY AT 312.889.8888 TO SPEAK TO OUR AMAZING TEAM.