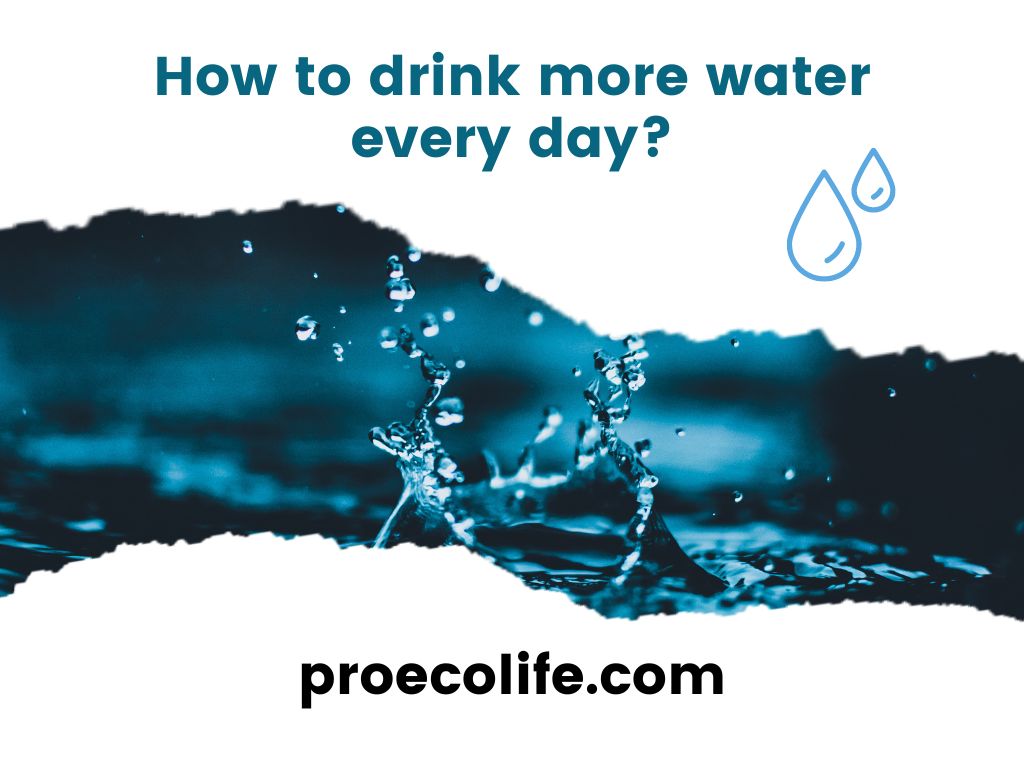 Water makes up 70% of our body and we need it to live. We also get energy and nutrients from water. Learn proven ways to drink more water every day.
How to drink more water every day?
Water keeps your body moving; allows the digestive system to function and maintain healthy organs. People drink water regularly to stay healthy. They also drink water when they are sick or have a fever. According to the World Health Organization, we need at least 2 liters of clean water every day to survive.
You can easily hydrate your body with regular habits – no tricks needed! Just avoid adding salt to your food and replace it with fresh fruits and vegetables whenever possible. You can also replace unhealthy drinks with fresh water throughout the day instead of sugary sodas or energy drinks, which are high in sugar but low in essential vitamins and minerals essential for good health.
Drink at least eight glasses of water a day for optimal health benefits: eight hours without water can cause dehydration; this can cause problems such as dry skin, constipation, headaches, and digestive disorders. Drinking plenty of water helps regulate body temperature, digestive system, eyes, mouth and skin.
Choose what is certain. The PEL75 filtration system effectively cleans water by eliminating rust and sediment, odors and chlorine, lead, bacteria and volatile organic compounds (VOCs) including pesticides and herbicides. Find out more about our offer.
⠀
Choosing the

ProEcoLifePEL75

filtration system,
you care about the environment. Find out more here.
⠀
⠀
NOT SURE IF WE CAN SUPPLY YOUR UNIQUE SPACE?  HAVE QUESTIONS ABOUT HOW OUR FILTRATION SYSTEM DOES WHAT IT DOES? CONTACT PROECOLIFE TODAY AT 312.889.8888 TO SPEAK TO OUR AMAZING TEAM.