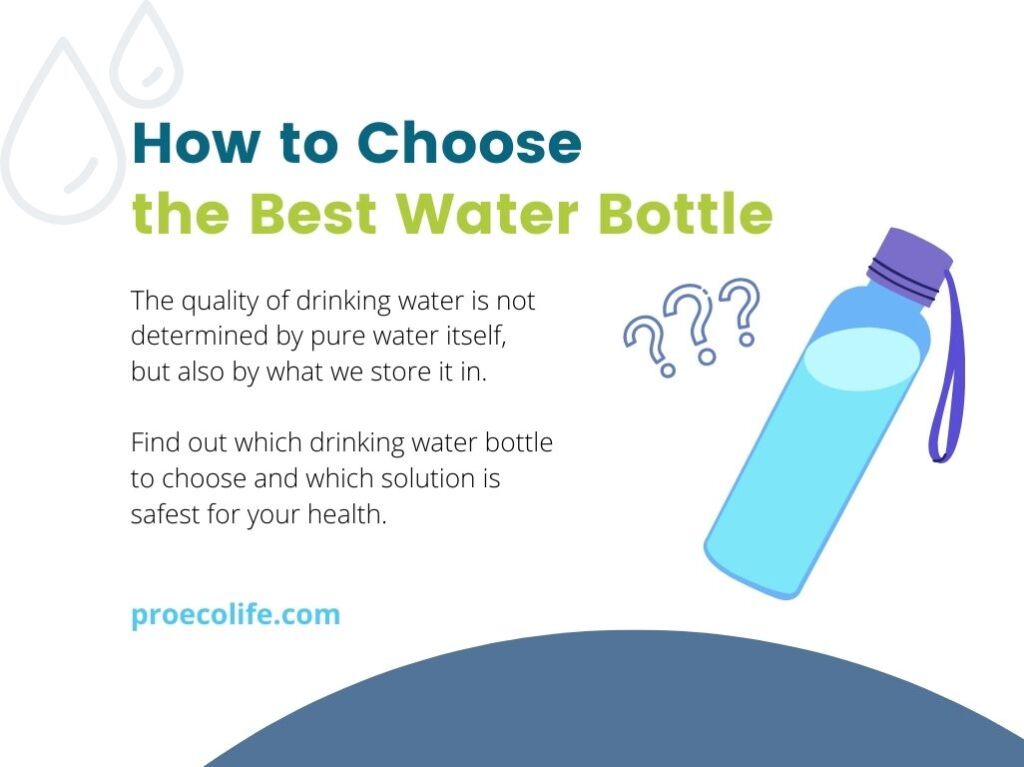 The quality of drinking water is not determined by pure water itself, but also by what we store it in. Find out which drinking water bottle to choose and which solution is safest for your health.
How to Choose the Best Water Bottle
Bottles dedicated to drinking water and other drinks are a great alternative to disposable plastic bottles. By choosing a reusable bottle, we reduce the number of plastic bottles used, without supporting their global production, too. Moreover, the water bottle can enhance the positive hydration experience through its material and interesting design.
There are many designs and solutions on the market that are offered by the manufacturers of such bottles. The drinking water bottle can be made of plastic, glass or steel. When it comes to plastic water bottle, remember to choose those free from harmful bisphenol (BPA), which favors, among others, obesity and disrupts the hormonal balance. An alternative to bisphenol is polypropylene (PP-05), which is one of the safest materials for food storage.
A steel water bottle will be perfect when you want to maintain the optimal water temperature, both in summer and winter. A glass water bottle is an option for those who appreciate simplicity and minimalism. It is important that the bottle is made of borosilicate glass. It is also worth paying attention to the material from which the bottle stopper was made. Remember that a bottle alone is not enough – it is equally important to drink water that has been purified from harmful substances using the PEL75 water filtration system.
⠀
Choosing the

ProEcoLifePEL75

filtration system,
you care about the environment. Find out more here.
⠀
⠀
NOT SURE IF WE CAN SUPPLY YOUR UNIQUE SPACE?  HAVE QUESTIONS ABOUT HOW OUR FILTRATION SYSTEM DOES WHAT IT DOES? CONTACT PROECOLIFE TODAY AT 312.889.8888 TO SPEAK TO OUR AMAZING TEAM.