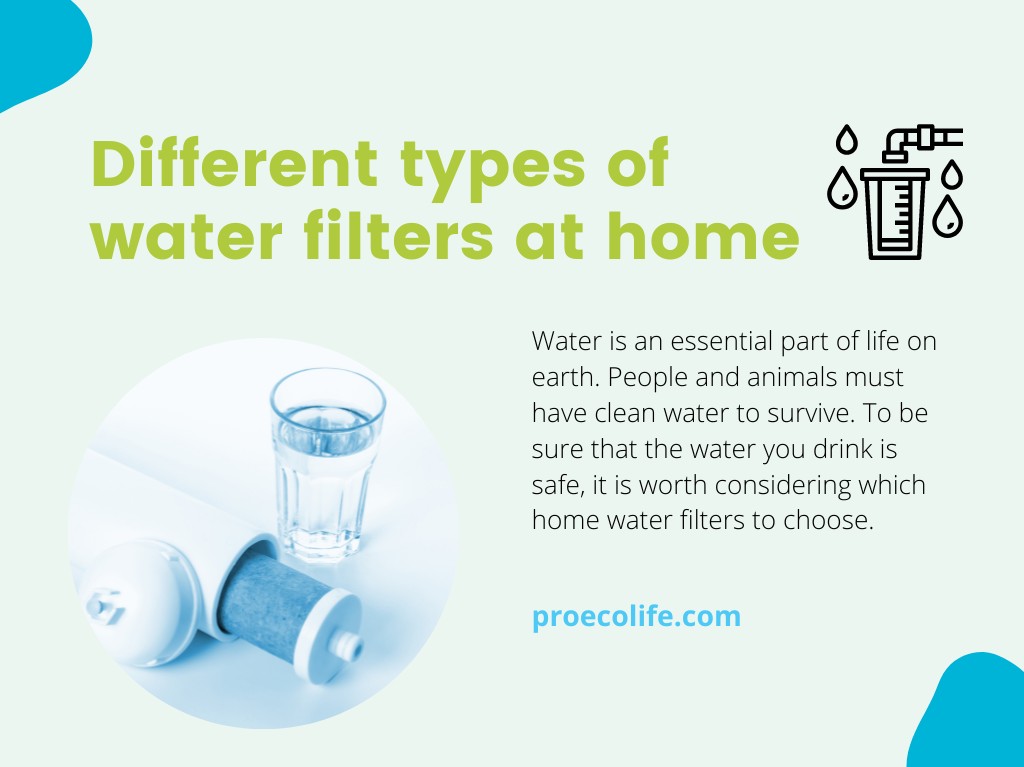 Water is an essential part of life on earth. People and animals must have clean water to survive. To be sure that the water you drink is safe, it is worth considering which home water filters to choose.
Different types of water filters at home
Water filters differ mainly in the way they deal with contaminants and sources of contamination. Some types of filters only remove contaminants such as calcium, magnesium, iron and manganese. These commonly used water filters also remove chlorine and chlorine compounds. However, they do not guarantee that all water is safe to drink. Other types of filters remove bacteria, viruses and other pathogens from contaminated water. Filters also vary in microbial odors, giving the water a fresh or musty smell.
The main problem with water filters is whether they can effectively block all contaminants. Pollution can come from contaminated ground or surface water. Another factor to consider when choosing a household water filter is whether the filter allows both good and bad things to pass through. Some unfiltered waters have high levels of dissolved minerals which improve health and energy levels for those unfamiliar with low-mineral drinking water. Other filtered waters can have high levels of fluoride, which can be beneficial for dental and bone health, but not everyone is aware of this. In addition, unfiltered waters tend to be highly alkaline, which makes them good for digestion and for the body in general.
Water filters are important to the safety of our water supply. Today, there are many different types of filters that effectively remove contaminants from our drinking supplies without compromising taste or effectiveness. Choose what is certain. The PEL75 filtration system effectively cleans water by eliminating rust and sediment, odors and chlorine, lead, bacteria and volatile organic compounds (VOCs) including pesticides and herbicides. Find out more about our offer.
⠀
Choosing the

ProEcoLifePEL75

filtration system,
you care about the environment. Find out more here.
⠀
⠀
NOT SURE IF WE CAN SUPPLY YOUR UNIQUE SPACE?  HAVE QUESTIONS ABOUT HOW OUR FILTRATION SYSTEM DOES WHAT IT DOES? CONTACT PROECOLIFE TODAY AT 312.889.8888 TO SPEAK TO OUR AMAZING TEAM.