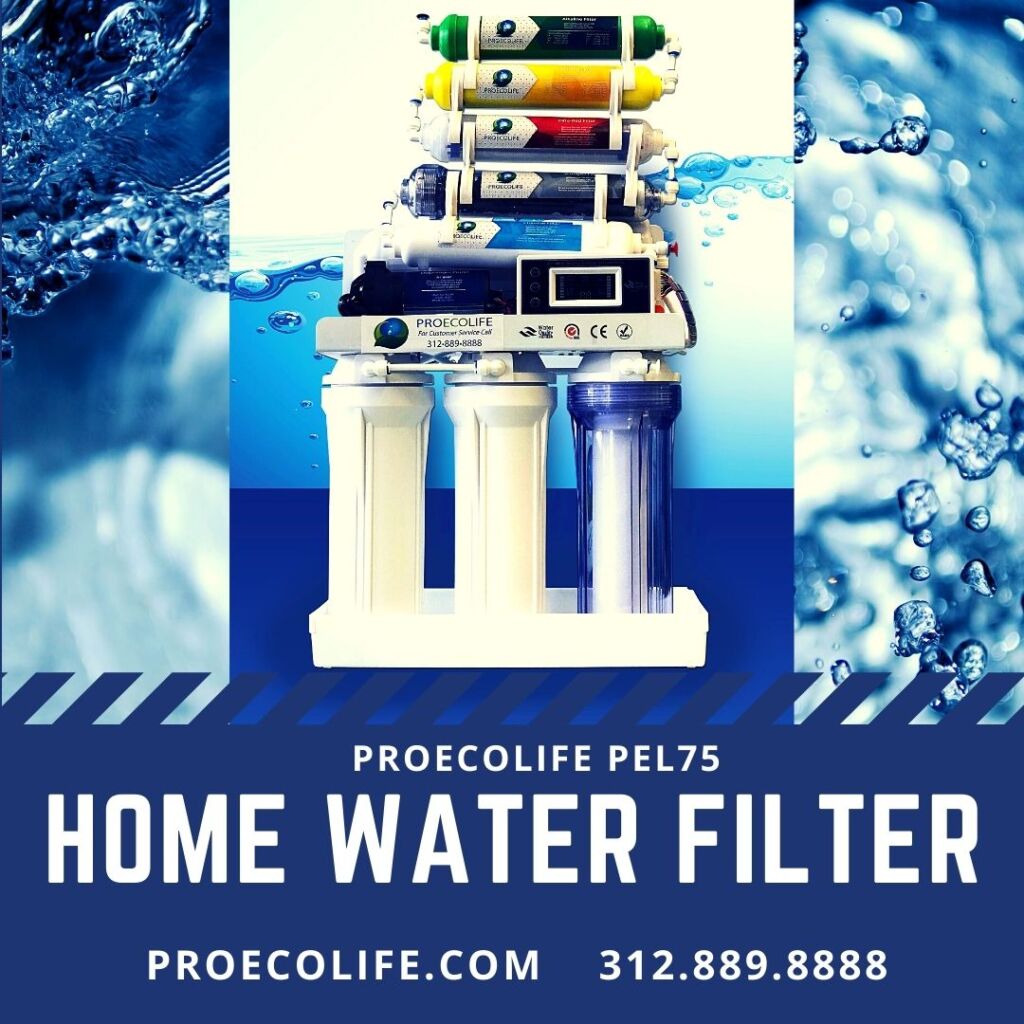 Is your home's water supply the best it can be?
With the Pel75 home water filter system, you can rely on pure, clean water coming out of your faucets.  This system not only cleans the water but eliminates volatile compounds, chlorine and other harsh chemicals that can be present in water supplies.  Even rust and scale that can accumulate during trips down older pipes are removed with the Pel75.
This sophisticated water filter system was based off of U.S. military science and has the precise filters necessary to eliminate those hazardous compounds often found in water.  In fact, with the ProEcoLife Pel75 home water filter system some steps actually remove harsh components far more effectively than traditional filters.  Using a 9-step filtration process, you can breathe easy knowing corrosive water disinfectants in your home's tap water are eliminated.
Filters such as:
Alkaline
Mineral
Infrared
Shungite
Chlorine
Carbon and more!
Our reverse osmosis membrane separates and isolates salts, hardness, bacteria, viruses, pyrogens and other contaminants so it can be flushed out of the system.  The entire process is controlled by the most effective and modern sensors and valves to ensure the quality of your water each and every time.  This means that all of the water you use to drink, make beverages such as tea and coffee, wash food items, clean with and bathe in is purified and remineralized to provide sparkling, great-tasting and safe water.
Learn more about our filtration process HERE or contact your local water filtration experts at 312.889.8888 to find out how you can have the ProEcoLife Pel75 home water filter system.