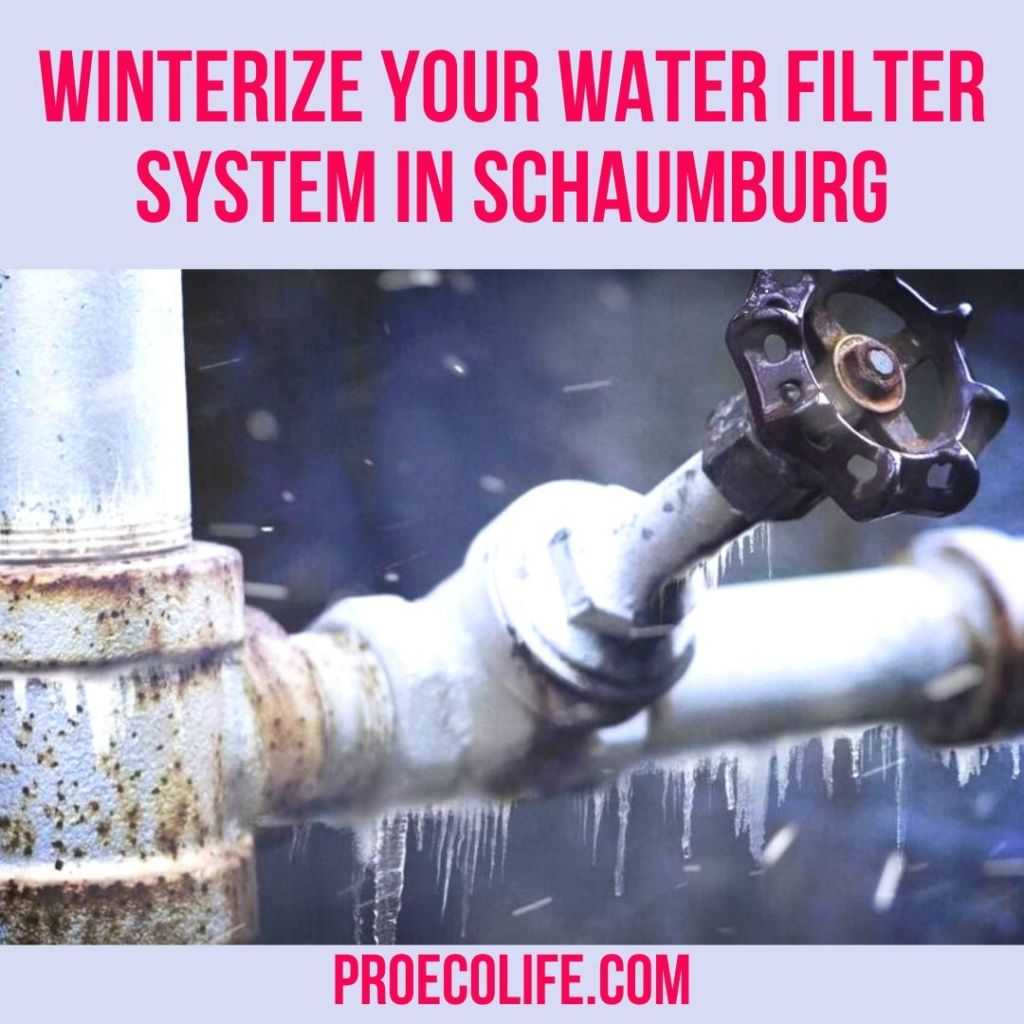 As the holidays approach and the winter winds blow, many people find themselves heading somewhere warmer.  While you may be sunning yourself on a beach for a month, your home is still being impacted by bitter cold temps.  If you plan on going on vacation for a significant amount of time, always be sure that your home is properly winterized to reduce the risk of water freezing in your pipes and bursting.  No one wants to come home from a relaxing vacation to find this type of damage waiting for them.
The pipes that are most at risk of freezing due to polar temperatures are the ones in unheated interior spaces like your basements, attics, garages and even ones in your exterior walls.  What is worse is that if your pipes freeze, this could cause damage to your home's reverse osmosis water system.  Here are a few tips to keep your pipes from suffering a fate most foul and how to keep that water filter system running in peak shape.
Insulation – For as little as 50 cents per linear foot, you can add insulation to your pipes which keeps them from freezing.  If this is too big of a project to tackle right now, you can also add insulation to  attics, basements and crawl spaces.  Be sure to examine your doors, windows, electrical outlets and places where pipes come out from walls for gaps or cracks.  These should be sealed with caulk or insulated as best as possible immediately.
Thermostat – When you are planning to leave your home for an extended period during cold weather, make sure your thermostat is set no lower than 55 degrees.
Doors – Keep kitchen and bathroom cabinets (where plumbing is located) open so warm air can circulate around it.  This is especially crucial if your sink is located on an exterior wall.
Drips – If you suspect that the temps might drop below freezing while you are gone, you can even turn all of your faucets on so they slowly drip.  This dripping will keep the water flowing so it doesn't sit in the pipes and freeze.  Depending on the length of your trip, it may be more feasible to simply turn the water off in your home.
Turn Off Water – While not ideal for a weekend getaway, if you are gone for a significant chunk of time, it may be worth it to turn the water off in your home and make sure the pipes are drained.  To make sure pipes are drained, after you shut off the water, turn on all faucets and hoses until nothing more comes out.  If you choose not to shut off your water, be sure to inspect your sump pump and make sure it is functioning correctly.
Friends and Family – For extended trips, you may want to ask a friend or family member to to periodically stop by and make sure your pipes aren't freezing and to make sure your home is locked up safe and secure.  This is a great idea because if an issue does arise, they can notify you immediately before it causes too much damage.
Water Filter Systems – Depending on your system type, some people prefer to also drain their water filter systems as an added precaution.  They drain tanks, remove filters to allow them to drain and even disconnect the unit from the main water supply.
No matter what you feel comfortable doing, it is always a good idea to follow winterizing tips to keep your home from incurring damage due to burst pipes.  If you have any questions about how to further protect your reverse osmosis systems, it is always a great idea to contact the company itself and ask for recommendations on protecting their unit.  The more you take care of now, the less you have to worry about on your vacation.
Not sure if we can supply your unique space?  Have questions about how our filtration system does what it does?  Contact
ProEcoLife

today at

312.889.8888

to speak to our amazing staff!