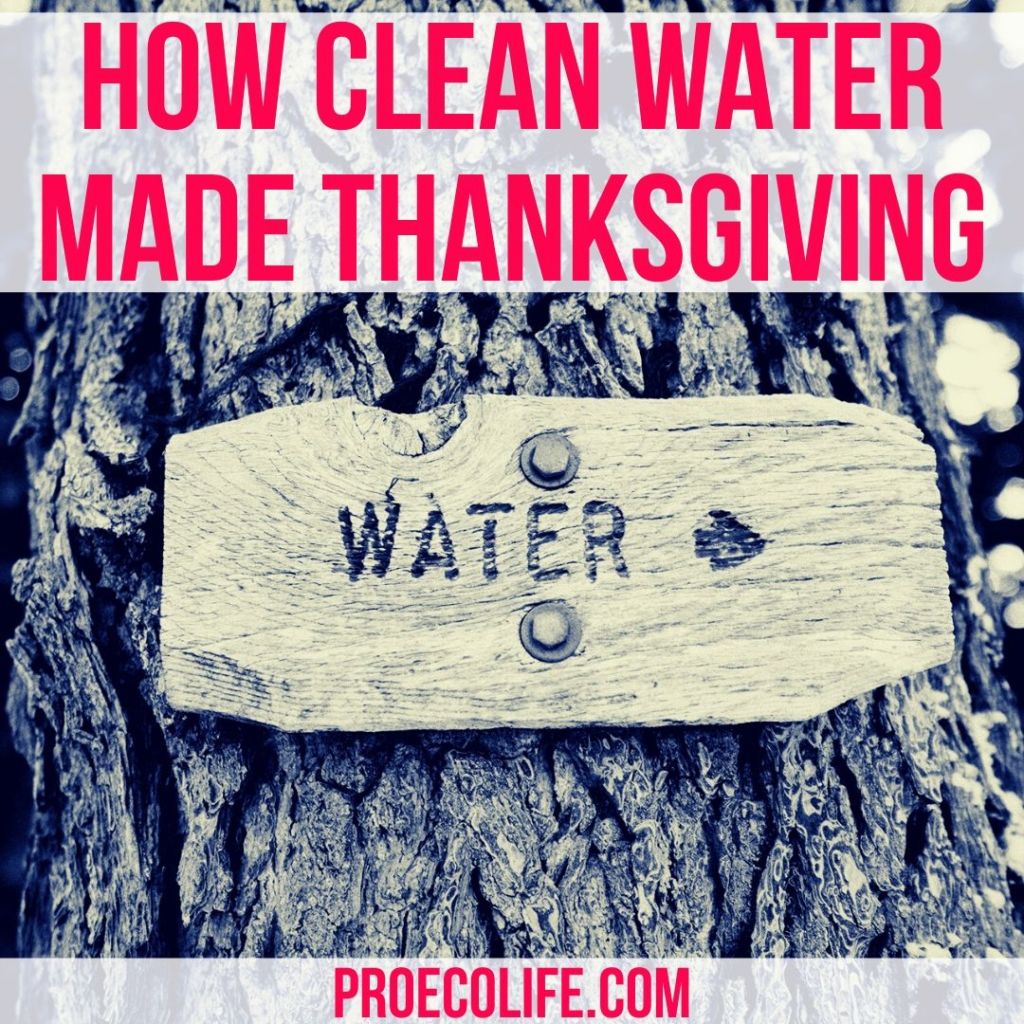 As Thanksgiving is just around the bend, it causes us to wonder how the holiday came about in the first place.  Believe it or not, clean water had a major hand in forming the first Thanksgiving celebrated by the Pilgrims.
While it is commonly thought that the Pilgrims came to America for religious freedom, that isn't completely accurate.  The Pilgrims fled England and ended up in Holland, where they had plenty of religious freedom to create their own identities.  What truly drove them to America was that, as immigrants in Holland, they found the work scarce and the pay even worse.  To create a better life for their family, they made the treacherous journey to a new world.
The journey by ship was horrible.  Rough seas, ship leaks, sickness and bitter cold marred the trek.  During that time, water was not nearly as sanitized as we know it and ship water was especially foul.  Brews were made not to provide an alcohol fix but because they could be stored for months and safely ingested.  Water sitting in ship reserves would become highly contaminated.  So, beer and wine were often ingested, even by children.  When the ship's supply of beer ran low, they quickly made the decision to dock and, thus, the Pilgrims landed near Plymouth Rock.
The first winter was hard on the Pilgrims and over half of them perished due to the conditions and inadequate supplies.  Those 50 Pilgrims who survived that first year learned about alternate food sources and clean water from their Native American allies such as Squanto from the Wampanoag tribe.  Although the Native Americans had been celebrating their own versions of Thanksgiving for years, the Pilgrims celebrated their first ever.  Their survival hinged on the knowledge passed to them of clean water sources which were ample for drinking and abundant for wildlife they could feast on.
31 years after that first Pilgrim Thanksgiving, Boston founded the very first waterworks in the United States. The Water Works Company of Boston built a gravity conduit system that used hollowed out logs to bring water from wells and springs to a man-made reservoir.  And so, without clean water to improve the living conditions and preserve the lives of early settlers, the Pilgrim Thanksgiving may have never happened.
While Romans built complex irrigation systems and many people throughout the course of history have contributed greatly to harnessing and using water in many applications, we had very basic ways of purifying it.  Hippocrates created the first bag filter in 500 BC to remove sediment from water but the evolution of technology is really what launched better processes for purification.  Without all of these pioneers, we would not have the advances that allow us to drink pure, clean water.
And so, thanks to creative minds and inventors, we have evolved to the point where we can have such advanced technology like the PEL75 water filtration system in our own homes.  And thanks to the Native Americans sharing clean water sources and healthier ways to live, the Pilgrims survived an impossible situation and showed great thanks with a large feast that we associate as our current Thanksgiving holiday.
The day has come to stand for our deep appreciation for life, health, family, friends, happiness and more but we can't forget that it was clean water that truly helped shape the holiday!
Not sure if we can supply your unique space?  Have questions about how our filtration system does what it does?  Contact
ProEcoLife

today at

312.889.8888

to speak to our amazing staff!