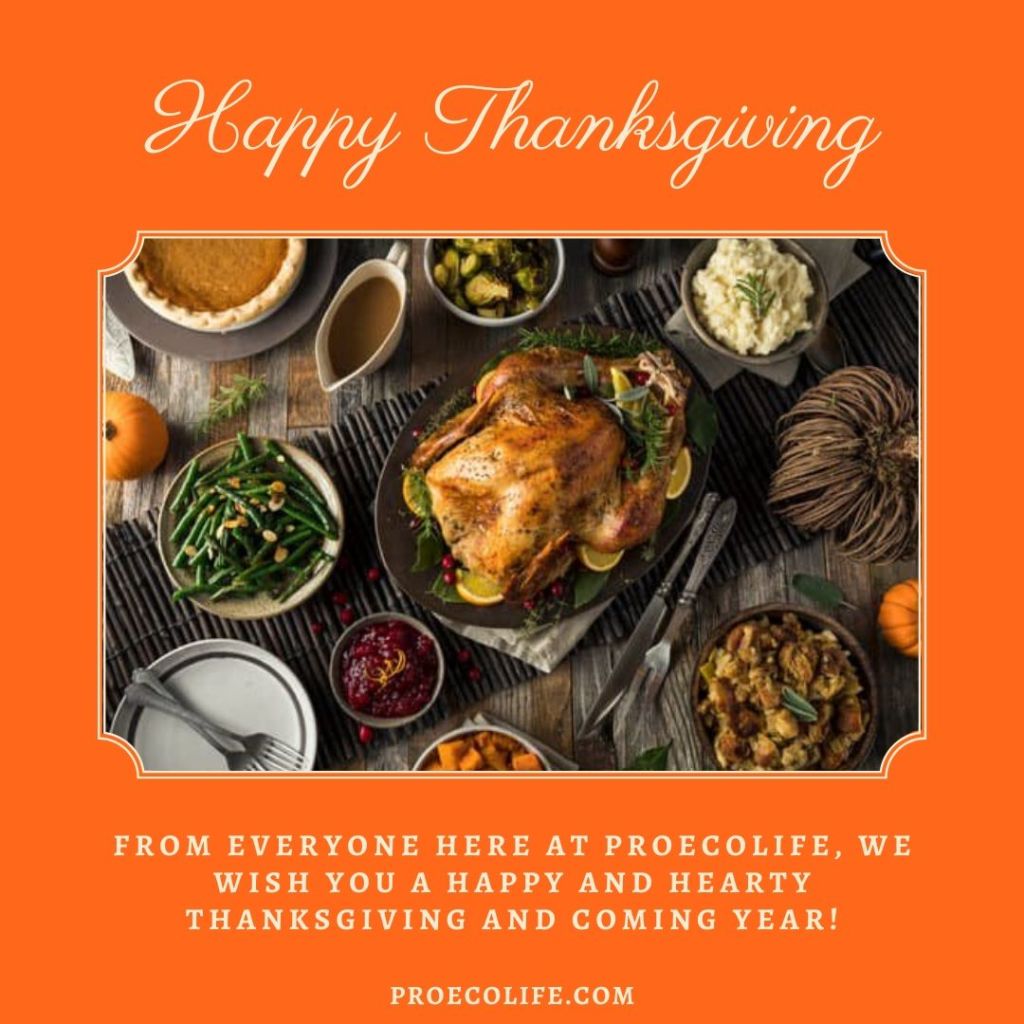 Wishing you a plentiful thanksgiving celebration!
From everyone here at ProEcoLife Water Systems, we wish you and your loved ones a very happy and safe Thanksgiving holiday.  Whether you celebrate or not, we wish you a coming year full of happiness, health and prosperity!
For those who are traveling for the holidays, take a look at our helpful tips for how to Winterize Your Water Filter System.  Not only does it help you protect your water filtration unit but this guide shows you how to protect all of your water pipes from freezing and being damaged.  When you implement a few of these tips, you not only save your home from damage but allow yourself peace of mind and can truly enjoy your holidays.
Do you know how clean water helped form the very first Thanksgiving?  Do you know why the Pilgrims REALLY fled to America?  Check out How Clean Water Made Thanksgiving!
While you enjoy your holiday festivities, be sure to drink plenty of water so you stay hydrated throughout your day.  If you have any questions on keeping your water system safe from the bitter cold, feel free to contact one of our specialists for tips or more information.  At ProEcoLife, we are not only thankful for fresh, clean water to purify our bodies but for each and every one of our present and future clients!  Enjoy your holiday!
Not sure if we can supply your unique space?  Have questions about how our filtration system does what it does?  Contact
ProEcoLife

today at

312.889.8888

to speak to our amazing staff!