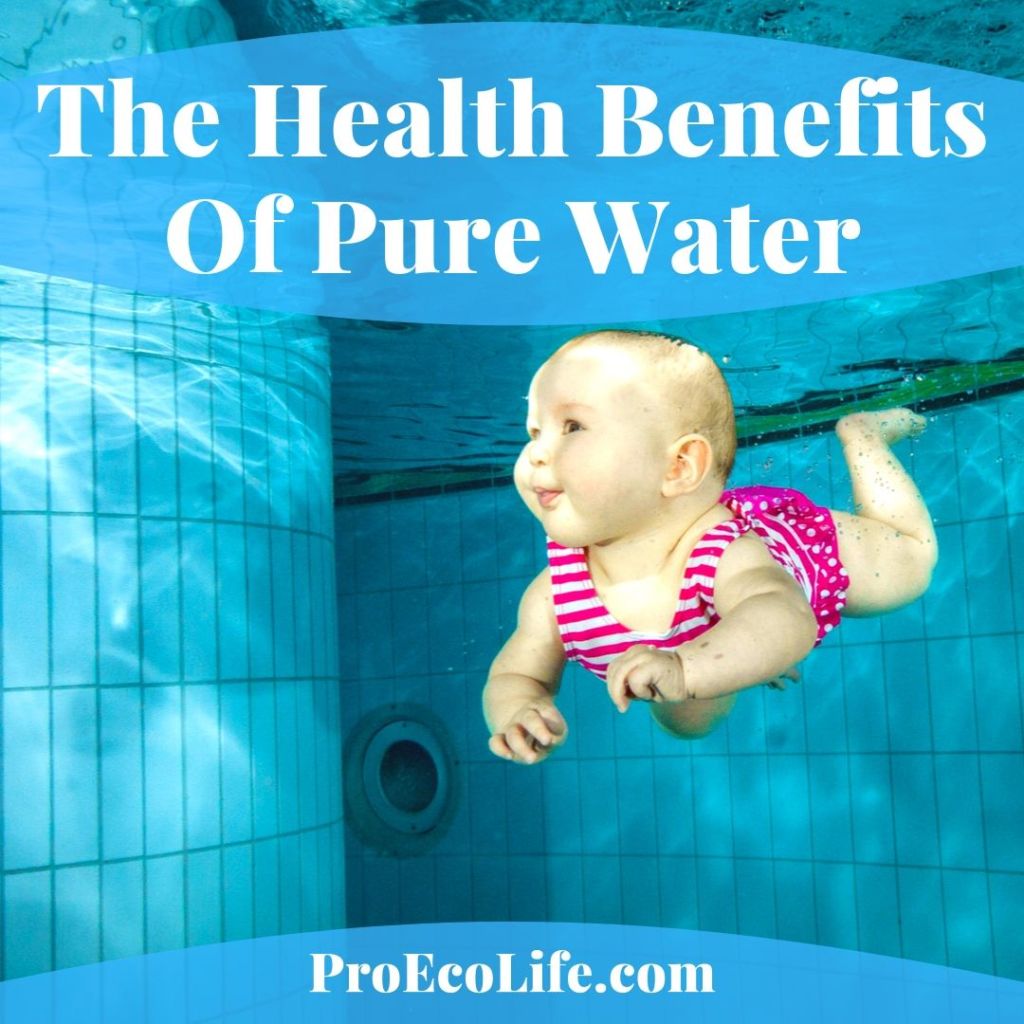 Of course, water is great for your body and you should be drinking more of it.  More often too.  However, the health benefits that truly work wonders on your body actually come from PURE water.  If the quality of your daily intake is full of contaminants or of lower quality, you are offsetting any help nutrition loaded diets are offering you.
Here are a few of the major health benefits that pure water provides…
SAFETY – Drinking water that has been purified keeps out harmful contaminants and bacteria that can cause illness and even death.  Chlorine, a chemical disinfectant commonly used to clean pool water, is notorious for being in our daily drinking water.  There are also a whole slew of metals and chemicals that wind up in our water supply.  Rust, sand and dirt from older pipes can be found in tap water as well as bacteria.  E. Coli, Giardia and other bacteria can contaminate water and are usually too late to spot until an outbreak occurs.  Purified water eliminates contaminants, bacteria, metals, chemicals, etc. to give you the healthiest and most refreshing form of water you can find.
TEETH – Too much fluoride is a bad thing.  It can cause weakened bones, ligaments and muscles as well as neurological issues.  Sadly, fluoride is predominant in our water supply and no studies exist that rule it safe for processes in the body or brain development.  Overall, pure water is better to keep our teeth strong and healthy.
BRAIN – Much like we mentioned in the teeth section above, contaminants in water can interfere with how our brain and body function.  Common contaminants discovered in our water supply can cause harmful effects on our brains.  Lead causes brain damage and learning disabilities.  Mercury causes brain damage, weakness and headaches.  Arsenic causes cancer.  As you can see, much of what is left floating around in our water actually is more harmful to our brains than we know.  Purified water removes contaminants from your drinking water to ensure you are truly replenishing your cells and fueling your mind instead of introducing harm.
ENDOCRINE SYSTEM – Your endocrine system is a group of glands responsible that create hormones responsible for managing a whole host of body processes.  Tissue function, reproduction, mood, sleep, metabolism, growth, sexual functions, development… these are all handled by your endocrine system.  Quite a few of the harmful contaminants in our drinking water actually disrupt or even block our endocrine processes.  For instance, arsenic greatly impairs five major steroid hormone receptors, thyroid hormone and retinoic acid.  In order to keep this system functioning properly, you should be fueling it without the addition of chemicals and contaminants.
AGING – Pure water not only helps keep your body's functions strong but it keeps your skin plump and helps flush out toxins.  It helps with digestion and some even claim it helps reduce arthritis symptoms.  While no proof exists to back it up, some people swear that it reduces inflammatory illnesses by reducing swelling and aches.
WEIGHT – Drinking enough water keeps your systems functioning well and can actually suppress your appetite.  Pure water is cleansing  and doesn't spike your blood sugar like soda does.  It also contains no calories or chemicals like soda and can help you maintain a healthy weight.
While some of these benefits might seem obvious, their effect on how our bodies work and develop is staggering.  Water is the fuel our body needs but introducing contaminated water to our system is doing more harm than good.  Drinking water that has been distilled or gone through reverse osmosis provides a substantial fuel for our body that is truly clean and replenishing.  Whether you hire a water service or put a purification system in your home water supply, the benefits of pure water far outweigh any costs to do so.
Not sure if we can supply your unique space?  Have questions about how our filtration system does what it does?  Contact
ProEcoLife

today at

312.889.8888

to speak to our amazing staff!