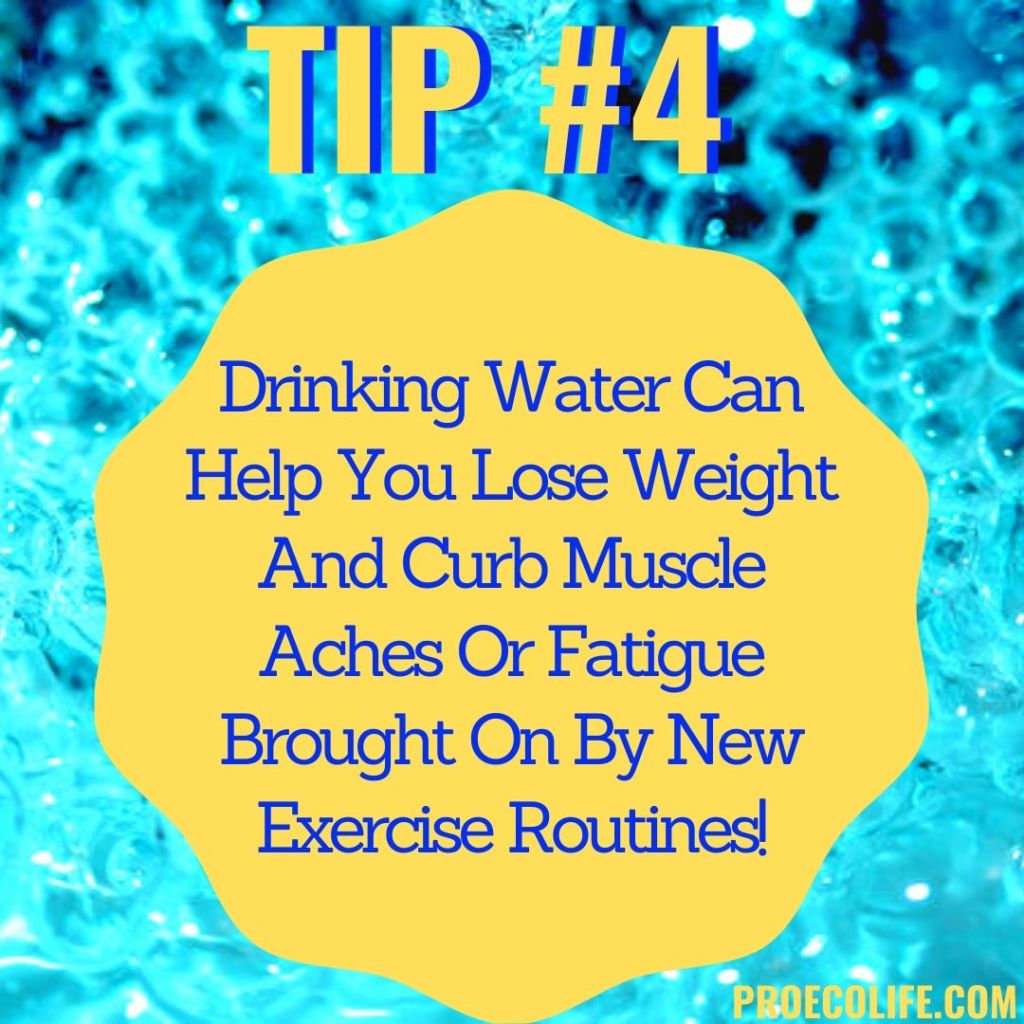 Drinking Water Can Help You Lose Weight And Curb Muscle Aches Or Fatigue Brought On By New Exercise Routines!
Whether you embraced a healthier lifestyle because you wanted to or due to a New Year's resolution, drinking water should definitely be a major part of your plans.  There are so many Health Benefits To Drinking Pure Water but when it comes to working out, water can significantly help make your routine easier.
Keeping up on your water intake keeps your body fluids well balanced.  This means that everything, including absorption and digestion, are running in peak condition.  It isn't a secret that eating food with high water content, such as fruits, veggies, beans and broth-based soups, helps you feel fuller.  When it comes time to select a beverage with that meal, choose one with no calories or go ahead and drink more water.  In the end, the reduction in calories and eating less portion sizes because you feel full work wonders on your waist line!
One of the biggest problems when someone starts a new workout routine is that they can suffer from muscle fatigue.  Your muscles can't work as well and your overall performance will definitely suffer if there isn't enough fluids to keep cells well balanced.  Drink at least 2 glasses of water around two hours prior to exercising and keep a water bottle handy so you can drink at regular intervals during.  Water keeps your muscles energized so you can finish your workout strong.
Not sure if we can supply your unique space?  Have questions about how our filtration system does what it does?  Contact
ProEcoLife

today at

312.889.8888

to speak to our amazing staff!