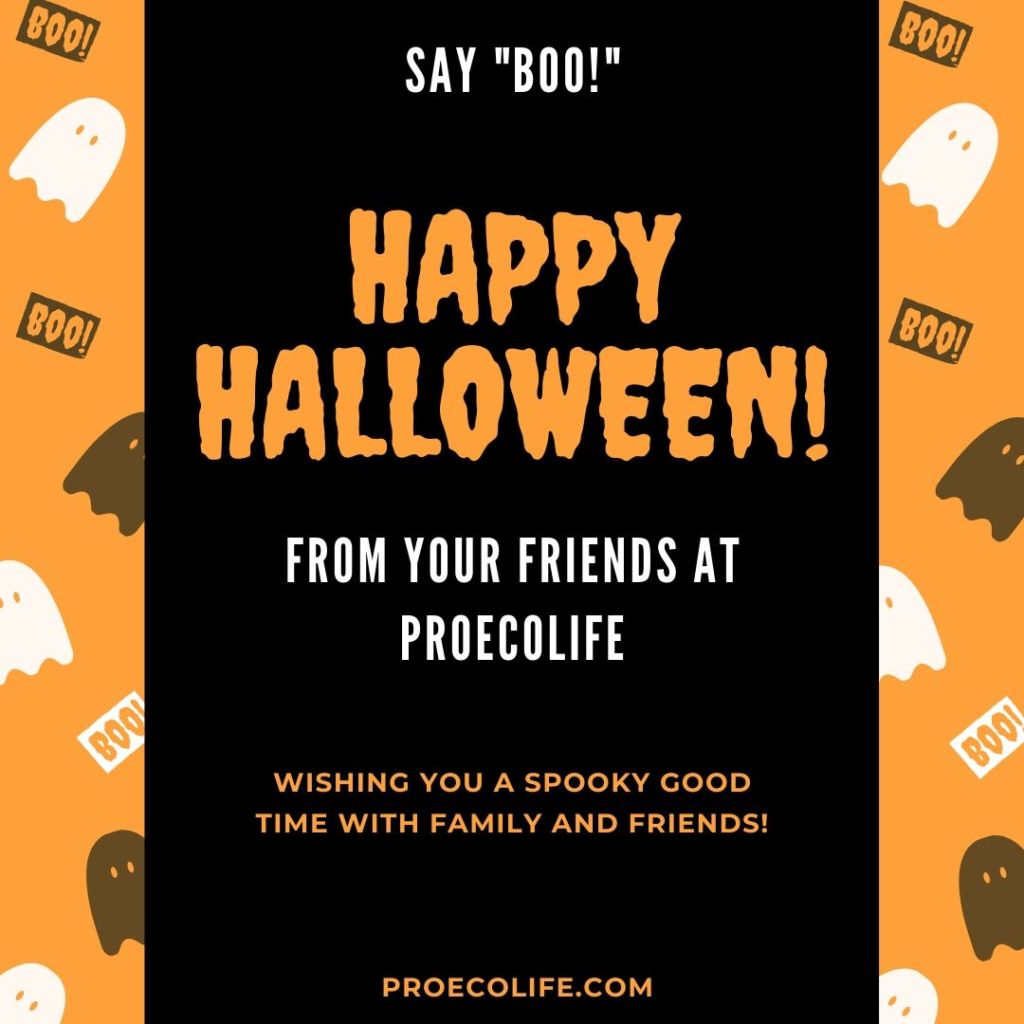 A Happy, Safe And REFRESHING Halloween!
On behalf of the entire crew at ProEcoLife Water Systems, we wish you and your loved ones a fun, safe and happy Halloween.
As you embark on your trick-or-treating expeditions this season, be sure to watch out for Signs of Dehydration.  Carry around a bottle of purified water from your ProEcoLife Pel75 system to ensure you keep your cells replenished and stay energized on your trek for tasty treats!
While some Halloween snacks might not be the best for you health-wise, the best thing you can be putting into your body is contaminant free water.  Take a look at the amazing Health Benefits Of Pure Water and how you can keep your body running at peak performance as you celebrate the spooky holiday season!
Be sure to replenish your body before, during and after any Halloween activities you might participate in.  When you are ready to make sure you are using the most efficient and pure fuel possible for you and your family, give ProEcoLife a call.  We offer a variety of systems to have your home or office ready to provide the purest H2O possible for all of your upcoming holiday festivities.
Not sure if we can supply your unique space?  Have questions about how our filtration system does what it does?  Contact
ProEcoLife

today at

312.889.8888

to speak to our amazing staff!