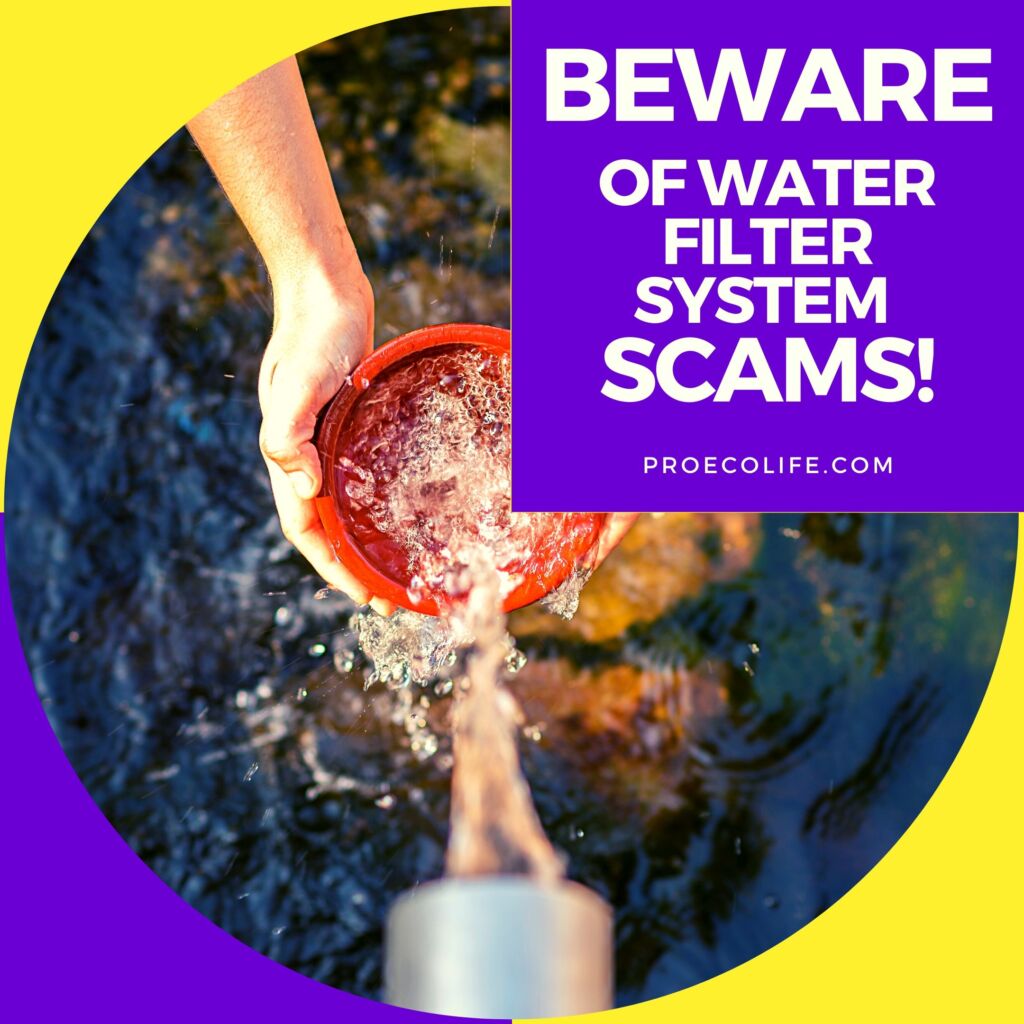 While the Covid-19 pandemic and quarantine were bad enough, some greedy companies have used this as an opportunity to push their products onto consumers by feeding their fears.
Namely, some companies are claiming that their water filtration system can completely eliminate Coronavirus and are tricking unsuspecting homeowners into buying expensive products they might not need in the first place.  This has been happening more and more in urban areas like San Antonio and, as the virus continues to spread, these companies are pushing their behavior further.  Many claim to be associated with the Water Quality Association or Better Business Bureau when they are, in fact, NOT.
The most important point is what the company is telling you.  An ethical, legitimate company will tell you the truth – there is NO evidence of Covid-19 in the water supplies nor any evidence that it spreads through water.  Anyone that is telling you that their filter system specifically removes Covid-19 is simply playing off of your fear and looking to make a sale.
Follow companies that only share TRUTH, such as ProEcoLife.  Throughout the Coronavirus pandemic, we have kept our customers and the public at large up to date on the latest CDC findings concerning water and stated in numerous blog posts that it does NOT spread or is HIGHLY UNLIKELY to spread through water supplies.  In fact, we even went a step further to Debunk Coronavirus Myths and keep you better informed with proper information.
If you encounter a door-to-door salesman or receive a promotional call, do research before you sign anything.  Check their logos and name with the BBB and any water associations that they claim to belong to.  Take a look at their reviews or ask for references.  You can check up by phone or online.  A water filter system is an investment for your home so you have every right to do a little homework and work with someone you can trust.  A company that gets angry that you won't decide right then and there or seems irritated when you ask for references to check up on them probably isn't the right fit in the first place.
Listen to what they say – are they playing up the pandemic?  Are they focusing on driving home worst-case scenarios?  You can tell the difference between someone using your fear against you and when they are simply talking up a great product.  Remember, you don't have to make a decision immediately.  Take the time to check up on this company, especially if they come knocking on your door.
It's terrible what scams these "companies" are running but by being cautious and following some of the tips we've shared above, you can better protect yourself from a costly mistake.
Contact your local water filtration experts at 312.889.8888 to find out what options are available and how you can have pure water in your very own living space.