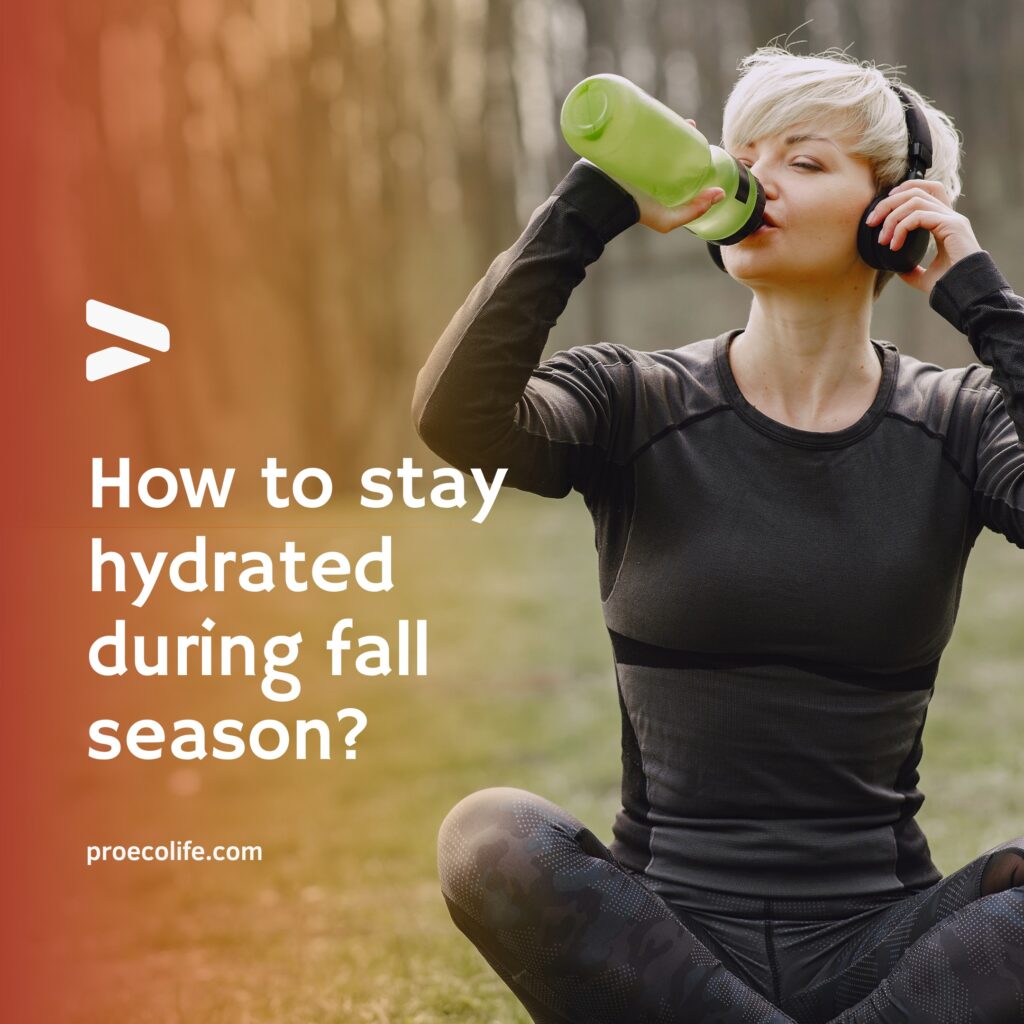 Taking care of hydration in the winter-autumn season can increase your immunity. Find out how you can easily keep your body hydrated!
How to stay hydrated during fall season?
We instinctively reach for water during hot weather, which is why it is much easier to maintain an adequate level of hydration of our body in summer. When the temperature drops outside the window, the feeling of hunger also decreases, which can lead to a water deficit in your body.
To prevent this, we have listed some simple habits that will help you stay hydrated throughout the day down below. Try to introduce them into your everyday life, and you will quickly notice surprising results such as improved well-being, increased focus and energy.
Drink warm drinks when it gets colder outside. Nothing works better to improve your mood than warm, aromatic tea 🙂
Always have a water bottle handy. Keeping drinks in sight means that we automatically reach for them as soon as we feel hungry. This is a known and proven method that really works. Don't you believe? Check on your own!
Eat vegetables and fruits. In addition to drinks, all vegetables and fruits are an equally good source of hydration. Consuming them not only allows you to stay hydrated throughout the day, but also provides the nutrients needed for the functioning of the entire body.
Set breaks to drink water throughout the day. Thanks to this trick, you will never miss another dose of hydration. To make sure that water you drink is healthy, use a ProEcoLife PEL75 filtration system based on reverse osmosis filter that will eliminate any contaminants in the water you drink on a daily basis.
NOT SURE IF WE CAN SUPPLY YOUR UNIQUE SPACE?  HAVE QUESTIONS ABOUT HOW OUR FILTRATION SYSTEM DOES WHAT IT DOES?    CONTACT PROECOLIFE TODAY AT 312.889.8888 TO SPEAK TO OUR AMAZING TEAM.