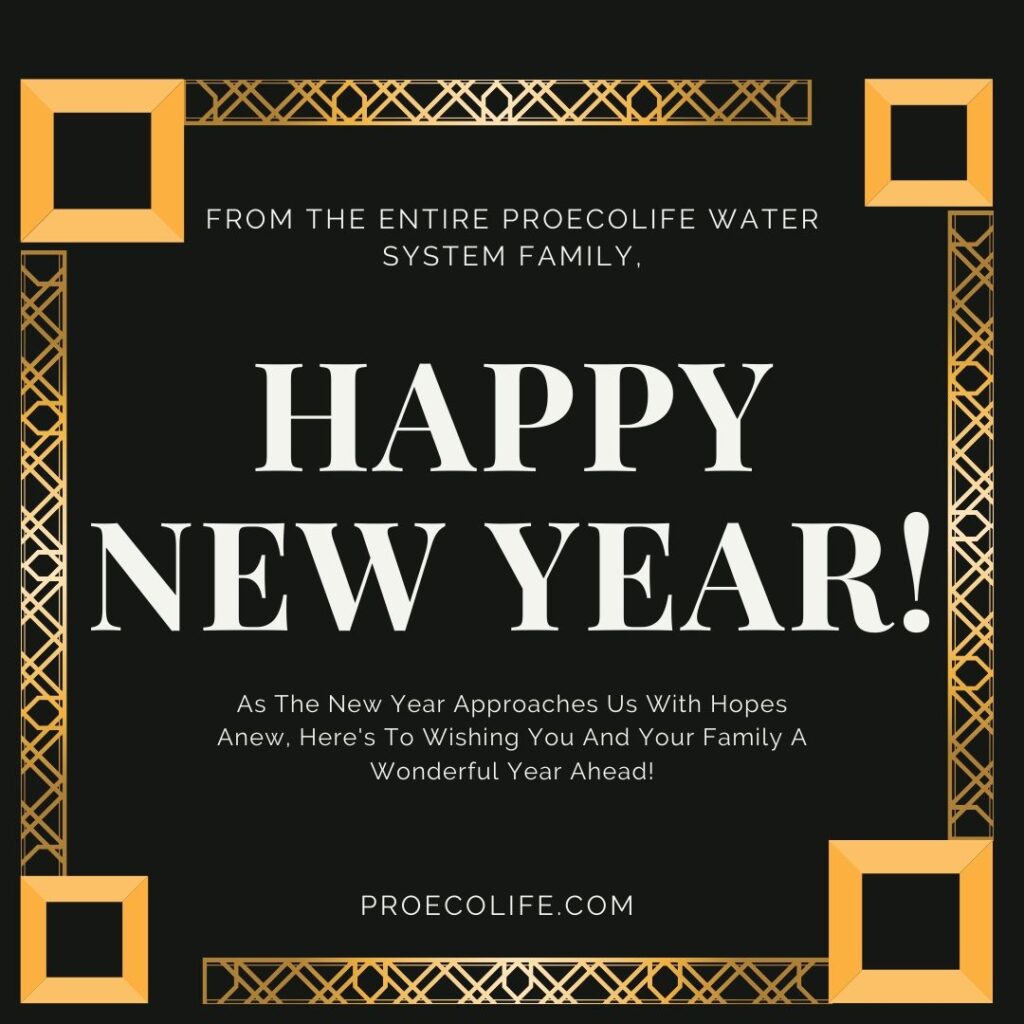 Have a wonderful new year surrounded by those that mean the most!
Whether good or bad, it's time to call a wrap on 2021 and prepare ourselves for the wonder and opportunities of a fresh, new year.  At ProEcoLife, we believe in the clean slate that a new year can provide.  Many people make resolutions for healthier habits or a better quality of life but may not realize that this change can start with the very water they drink.  Our Pel75 system uses state-of-the-art, military technology to truly purify and cleanse the water you drink and use to bathe and clean.  We look forward to another year of providing only the purest water through our high-quality products to the Chicagoland area and beyond.  Contact us today to find out how to truly benefit from our system and finally receive the nourishment that you and and your loved ones need!
Check Out Our Top 5 Articles Of 2021…
The debate has raged over what type of water truly keeps your body in peak condition and what you should do to benefit from it.  Discover for yourself once and for all if Reverse Osmosis Water Is Really Better For You.
When you least expect it, dehydration can cause chaos on your system.  Learn the Signs Of Dehydration so you can avoid the damage it creates and keep your body running properly.
The Health Benefits Of Pure Water might surprise you.  Nearly all of the systems in our body feed off of the quality of water that you consume in staggering ways.  While water may be the fuel that our bodies truly need, introducing contaminated water into our systems might just be doing more harm than good.
When it's time for parties, holidays or other gatherings, we may forget to stay hydrated.  Here are a few quick tips on How To Introduce More Water Into Your Festivities so you can stay on top of your game and get back to enjoying yourself!
Not sure if a state-of-the-art water system can accommodate your space or the type of industry your business is in?  Learn just what a Chicago Water Filter System can do for you!
May Your Most Used Attire In The New Year Be A Smile!
Not sure if we can supply your unique space?  Have questions about how our filtration system does what it does?  Contact
ProEcoLife

today at

312.889.8888

to speak to our amazing staff!