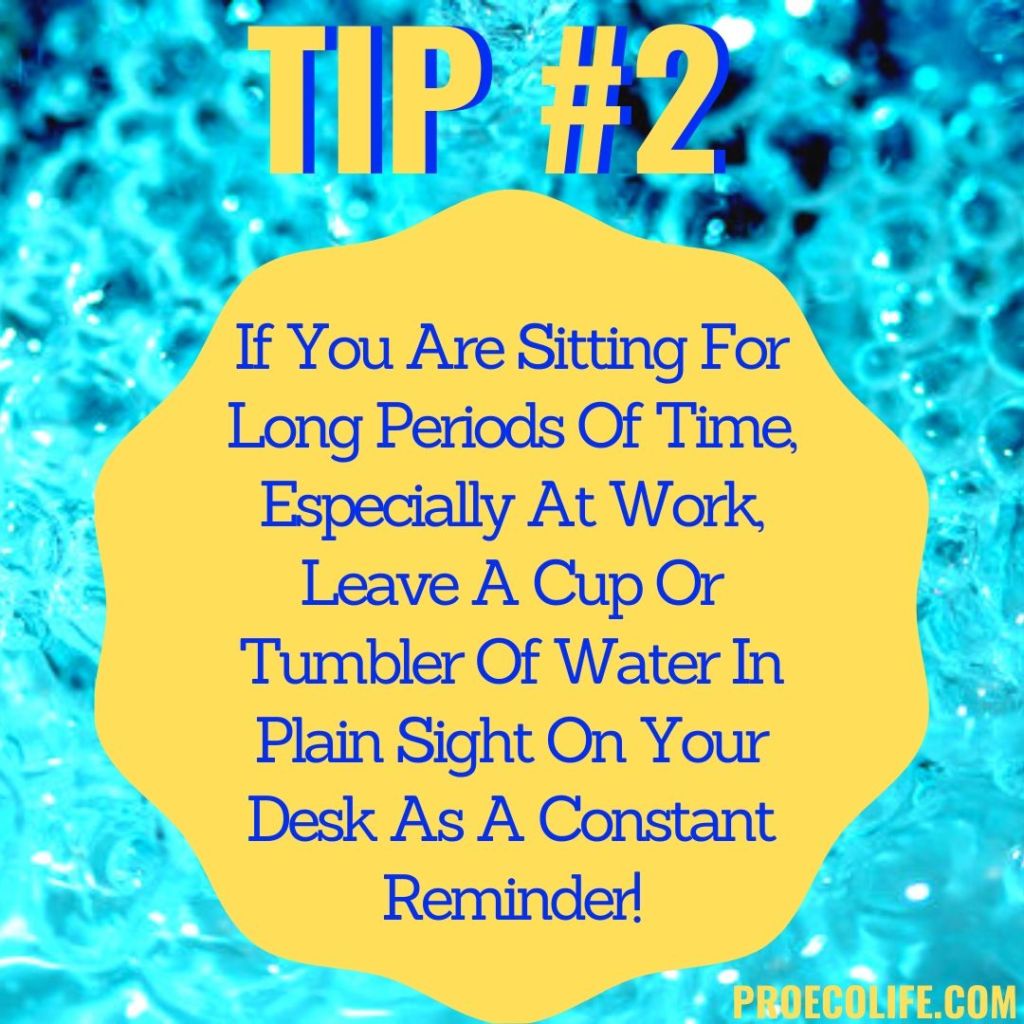 If You Are Sitting For Long Periods Of Time, Especially At Work, Leave A Cup Or Tumbler Of Water In Plain Sight On Your Desk As A Constant Reminder!
We need water to survive and perform at our peak levels but, let's be honest, most of us find it hard to drink as much as we should.  This is not out of laziness but the fact that the world is a hectic place and our schedules can overwhelm our thoughts and pull our focus.  We know we need to drink more water but we get distracted by after school activities, work priorities and running to the next social event.
So, how can you remind yourself to drink more water?
Of course, the age of smartphones brings us timers we can set and daily reminders we can key into our calendars.  There are even apps dedicated to tracking your water consumption and how to increase it.  While technology is a nice luxury, there is a much simpler way to remind ourselves.
Put it in front of our faces.
Honestly.  Have you ever heard the saying "out of sight, out of mind"?  We tend to forget about things until they are directly presented to us.  By keeping a bottle or tumbler of water on your desk, you are more likely to drink it.  Keep a cup or bottle of water always visible and present in your work station.  If you are on the go, be sure to keep a reusable water bottle in your bag so you have no excuse not to hydrate.
The same goes for traveling in a vehicle.  You should keep a water bottle in your cup holder and sip while sitting in traffic.  Battling gridlock actually dehydrates us due to the sunlight and a/c making the air dry.  You'll feel much more refreshed and a lot less cranky if you keep your levels up and your body nourished.
Not sure if we can supply your unique space?  Have questions about how our filtration system does what it does?  Contact
ProEcoLife

today at

312.889.8888

to speak to our amazing staff!