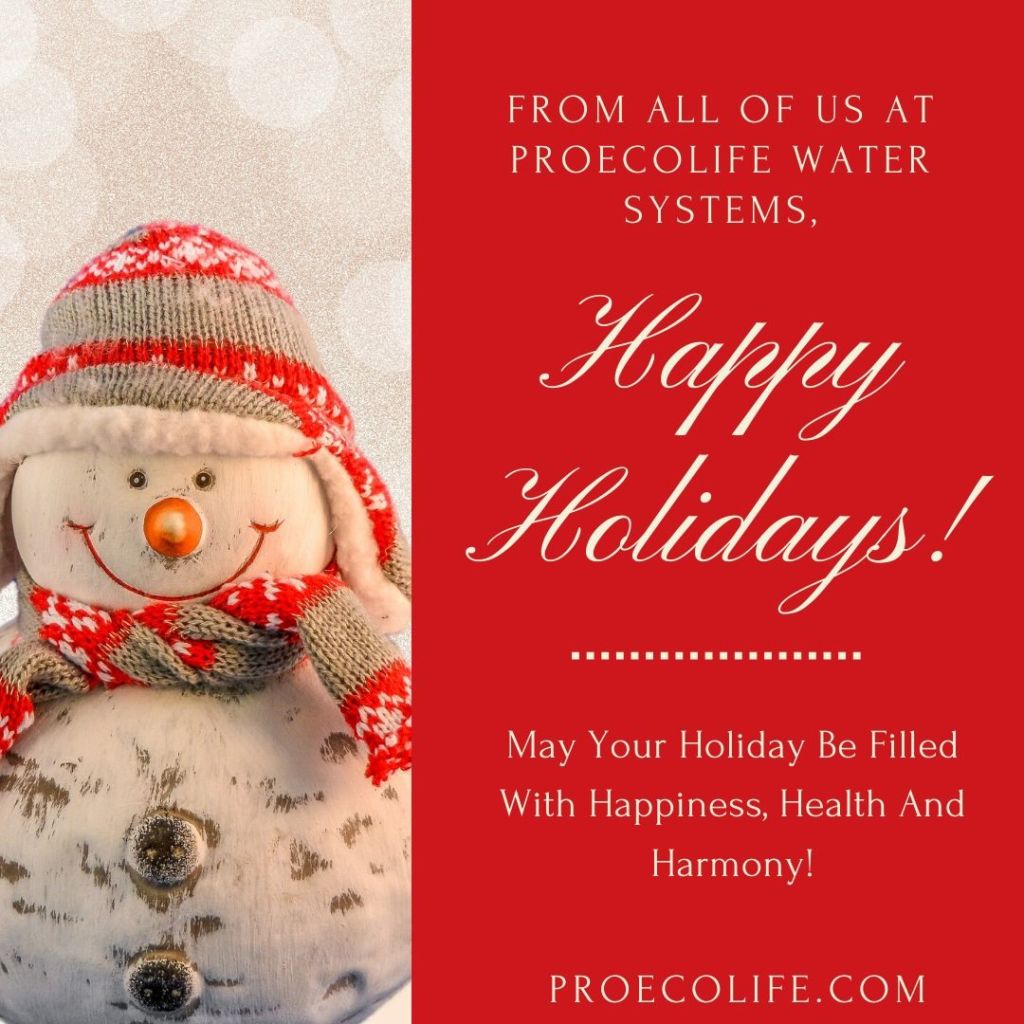 Have a joyous and prosperous holiday season!
On behalf of all of us at ProEcoLife Water Systems, we send you the warmest wishes for a holiday filled with happiness, health and prosperity as well as a new year filled with opportunity and adventure!
Holidays can be action-packed and hectic with parties, shopping and preparing our homes for loved ones consuming our minds.  With all of the hustle and bustle, we forget to take care of our basic needs, such as proper hydration.  Use our guide on How To Bring Pure Water Into Your Holidays to beat back fatigue and stay hydrated and healthy.
We definitely aren't the only ones on this planet that can benefit from clean water.  These Watering Tips For Your Christmas Tree can go a long way in keeping your decorated joy alive and healthy long after the big day.  There is even the possibility that your tree can be replanted!  Find out how in our handy guide.
As we celebrate with kith and kin during this holiday season, be sure to stay in peak shape by being hydrated and nourished with our Pel75 water filter system.  Ask one of our ProEcoLife specialists how you can offer your guests only the best water they can drink.  In the meantime, have a wonderful holiday!
Not sure if we can supply your unique space?  Have questions about how our filtration system does what it does?  Contact
ProEcoLife

today at

312.889.8888

to speak to our amazing staff!