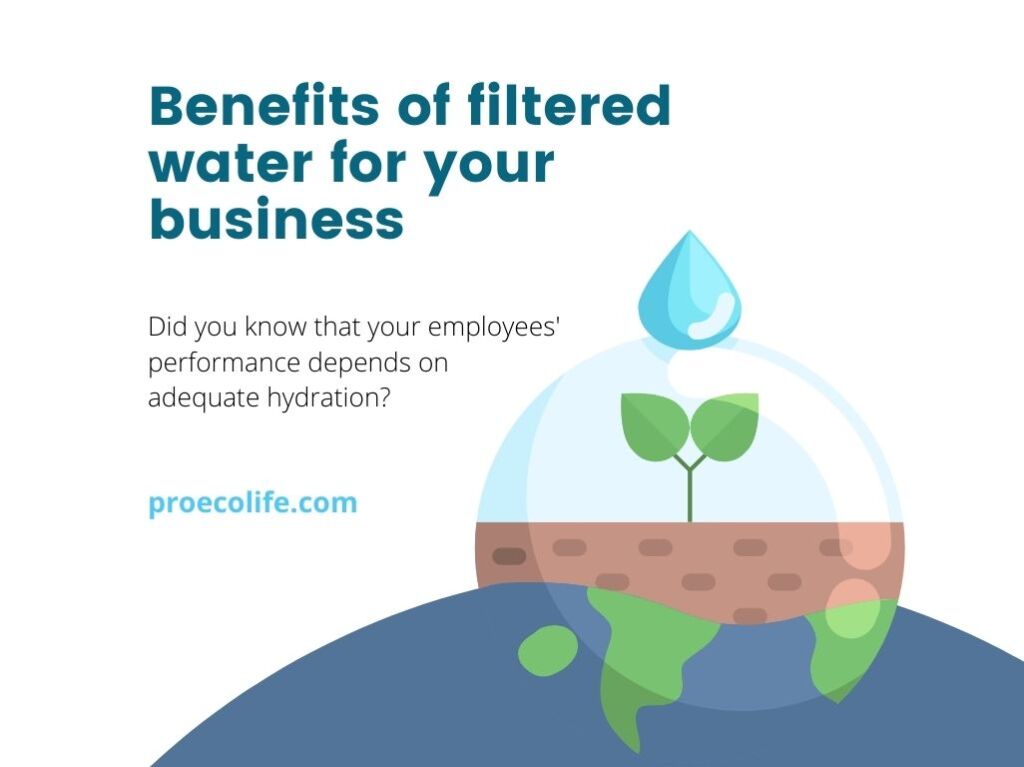 Did you know that your employees' performance depends on adequate hydration?
filtered water in the workspace
The productivity of you and your employees is influenced by many elements, such as getting enough sleep, earnings, business relationships, and general well-being. The latter aspect depends on many factors beyond your control. All you can do is take care of what is at your fingertips.
⠀
The basis for the healthy functioning of the human body is proper nutrition and hydration. Filtered water in your company is the foundation of the sustainable work of your employees. Pure water rich in minerals speeds up the metabolism and stimulates the employee to work more efficiently. If you are wondering what solution will be optimal for your company, we have the perfect offer for you.
⠀
Provide filtered water and save money
By deciding to install water filters in your company, you not only invest in the health of your employees and their effective operation, but also save money. The right water filtration system will effectively relieve your corporate wallet, so you will not spend money on bottled water. What's more, your company's action and policy will be consistent with the ecological character, which will also have a positive impact on the image in the eyes of customers.
⠀
Dedicated to all companies, the
ProEcoLife PEL75 System
purifies water by eliminating the amount of rust and deposits, odors and chlorine, lead, bacteria and volatile organic compounds (VOCs), including pesticides and herbicides. Our water purification system in your company will provide great water for drinking, cooking and preparing drinks such as coffee, tea and juices in your workplace. Click
here
to find out more.
NOT SURE IF WE CAN SUPPLY YOUR UNIQUE SPACE?  HAVE QUESTIONS ABOUT HOW OUR FILTRATION SYSTEM DOES WHAT IT DOES? CONTACT PROECOLIFE TODAY AT 312.889.8888 TO SPEAK TO OUR AMAZING TEAM.